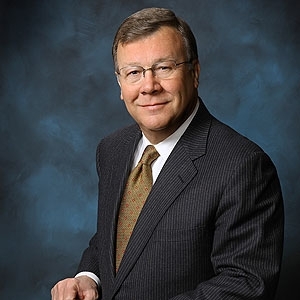 BOARD MEMBER
Michael L. Smith
Michael L. Smith served as executive vice president and chief financial officer of Anthem, Inc. and its subsidiaries, Anthem Blue Cross and Blue Shield from April 1999 until his retirement in January 2005. He joined Anthem in 1996 as chief operating officer of a subsidiary, American Health Network.
Prior to joining Anthem, Mike was chairman, president and chief executive officer of Mayflower Group, Inc. from 1989 to 1995. Mayflower operated a worldwide relocation service and provided school and public passenger transportation in 30 states. He held various other management positions at Mayflower from 1974 to 1989. He started his business career in the Indianapolis office of Arthur Andersen & Co. following his graduation from DePauw University in 1970.
Mike serves on the boards of Envision Healthcare Holdings, Inc., Vectren Corporation, Carestream Health Services, Inc., USI, Inc., Hulman & Company, LDI Ltd., LLC, Go Health, Inc., and Telamon Corporation.
Mike has served as a director of several charitable and civic organizations. Currently he serves on the board of the Eskenazi Health Foundation, is a member of the Board of Trustees of DePauw University, Lumina Foundation, Riley Children's Foundation and Christian Theological Seminary.
Mike is a founding member and advisor to Cardinal Equity Fund, a mid-market private equity investment fund headquartered in Indianapolis, Ind.
Mike and his wife, Sue, reside in Carmel, Indiana.