Experience
Looking for Something Different
Not surprisingly, our exploration of student needs in 2025 identified a generalized need for something different. Most broadly, students don't want to be treated as an anonymous commodity to be processed – they expect encounters with organizations, institutions and people to be positive ones. And they are looking for more meaningful experiences. They will increasingly look beyond the GPA as a measure of how they are doing, but will look at their range of experiences they are (or not) having, such as building their social or professional network or perhaps studying abroad.
Let's look at a couple of ways this is playing out – for better and not-so-better. Our scanning team came across a story from Inside Higher Ed about how Southern Utah University is attempting to reinvent how general education is offered. Officials there launched an experiment dubbed Jumpstart GE to make general education more interesting and relevant. We all know how dreadful those courses can be, with most students just hoping to get them out of the way as quickly as possible.
What Southern Utah did was combine 13 courses (34 credits) into one year of material that eight professors from different disciplines jointly teach to 43 students. The key is making connections for students across typical subject-matter boundaries. Learning objectives are anchored to a specific theme – this year's is "What is freedom?" Students come at the question from different disciplines to provide a more nuanced and well-rounded understanding. Bravo for this attempt to take a boring, check-the-box activity and turn it into something more interesting!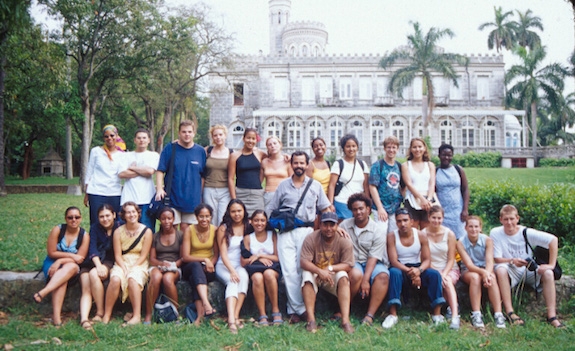 On the "not-so-better" front, we anticipated a greater desire for students to study abroad. But the current numbers are not looking good. Almost 1 million students came to the U.S. in the 2014-15 school to study – an increase of 10%, while the number of US students grew only 5% and from a much smaller base of 350,000 students studying abroad – just 2% of all U.S. undergraduate students.
What we need to probe deeper on is why. We do not believe it is lack of interest, but other factors such as the obvious one of costs, but we suspect "bureaucratic" issues are in play as well.