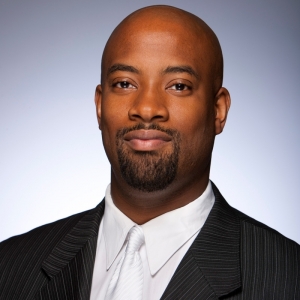 CORPORATE COUNSEL
Thomas Major Jr., J.D.
Thomas Major Jr. serves as Lumina's corporate counsel. He provides legal support to all of Lumina's strategic, financial and administrative operations, including matters involving state and federal policy, grant and contract review, risk management and intellectual property. Thomas' program work focuses on supporting efforts that engage higher education systems and institutions to increase completion rates and close attainment gaps of underrepresented and low-income students.
Before joining Lumina in April 2011, Thomas spent more than six years in corporate law practice at Baker & Daniels (now Faegre Baker Daniels); five years as an education and workforce program consultant for clients including The City of Indianapolis and the Indianapolis Private Industry Council (IPIC); and more than three years as IPIC's Associate Director for Youth and Young Adult Initiatives, where he supported and oversaw a number of federal and privately-funded education and workforce training initiatives that supported secondary and post-secondary education completion and employment for low-income and otherwise under-represented 18-29 year-olds.
Thomas earned his Bachelor of Arts Degree in Psychology from the University of Michigan-Ann Arbor, and his Juris Doctorate from the Indiana University School of Law-Indianapolis.
Thomas co-authored the book Becoming a Student-Ready College: A New Culture of Leadership for Student Success in 2016.