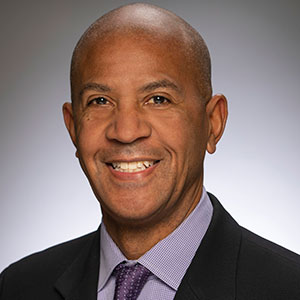 Timothy P. Robinson
Vice President, General Counsel, and Chief of Staff
Tim Robinson, J.D., is vice president, general counsel, and chief of staff at Lumina Foundation, an independent, private foundation in Indianapolis that is committed to making opportunities for learning beyond high school available to all.
Before joining Lumina in 2017, Robinson was with PNC Wealth Management for six years, most recently as investment director for Indiana, where he was responsible for implementing investment strategies for high-net-worth clients. He also spent 13 years with Irwin Union Bank, where he managed the bank's trust, investment, and insurance businesses.
Robinson also is an adjunct instructor at Butler University, where he has taught classes in business law, negotiations, and nonprofit governance for the past 20 years. He serves on the Indiana Humanities board and on committees for the Archdiocese of Indianapolis and Versiti Blood Center of Indiana.