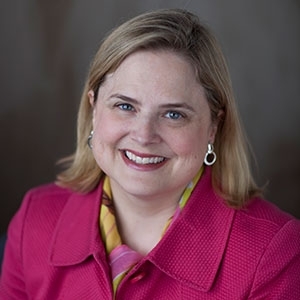 BOARD MEMBER
Alisa Miller
Alisa Miller, a recognized digital executive with experience on a global stage, advocates for innovation to help people live better lives. She has deep expertise in helping companies, including in the media and education/EdTech sectors, through digital transitions. As president/CEO of PRI, she led the organization's transformation from a radio distributor to a rapidly growing multiplatform digital media company that creates digital products that inspire people to act. Miller became PRI's CEO in 2006, the first woman and youngest CEO to head a major public radio network.
Miller is sought after for her executive leadership in knowledge products, digital transformation, future of journalism, member economies, millennial reach, strategic brand, social content strategy for global brands, and engagement. She was named a Most Influential Woman in Technology by Fast Company. Her TEDTalk on media's power to shape knowledge has been viewed nearly 2 million times and translated into 48 languages.
She's led major mergers and acquisitions such as PRI's merger of GlobalPost.com (2015) and PRI's acquisition by WGBH (2012), the largest producer for public TV programs such as Frontline and Nova. Under her leadership, successful new products and content have been launched and grown. Today, PRI reaches more than 20 million people monthly via radio, widely consumed podcasts, text and video through influential journalism and storytelling.
Under Miller, PRI has partnered with leading and Fortune 500 companies including Apple, Facebook, BBC, The New York Times, Slate/Panoply, Google, Spotify, CBC and SiriusXM. Previously, she headed Sesamestreet.com's new business development. She is a lifetime member of the Council on Foreign Relations and has received the University of Chicago Booth School of Business 2015 Distinguished Alumni Award.
She holds a bachelor's degree in broadcast journalism from the University of Nebraska and master's degrees in business administration and in public policy, both from the University of Chicago.