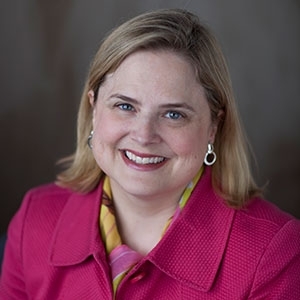 BOARD MEMBER
Alisa Miller
Alisa Miller is a recognized media leader who advocates for technological innovation to help people live better lives. As president and CEO of PRI, she has led the organization's transformation from a creator and distributor of radio programming to a rapidly growing multi-platform digital media network and company that creates compelling content and digital products that inform and inspire people to act.
Miller was named CEO in 2006, the first woman and youngest CEO to head a major public radio network. During her tenure, she has championed the integration of PRI's content with technology to dramatically grow impact. She was named one of the Most Influential Women in Technology by Fast Company and is a leading digital executive with experience on a global stage.
Today, Miller is leading PRI's merger with GlobalPost.com, an award-winning digital news provider. In 2012, she initiated and led PRI's acquisition by WGBH, the largest producer of public television programming (including Frontline and Nova), to accelerate PRI's growth and create digital-first products. PRI's content reaches over 18 million people each month through broadcast, video, audio, text, mobile and web.
With a passion for understanding how people consume and engage with news and information, Miller speaks regularly about the power of storytelling, individuals and technology to transform the world. Her 2008 TEDTalk on the ways digital/mass media shapes our view of the world has been viewed 1.4 million times and has been translated into 45 languages. Recently, she launched a comprehensive media project at the Clinton Global Initiative to dramatically increase news coverage and engagement around global women's issues (Across Women's Lives).
Miller has received accolades for her leadership in the journalism, technology, brand and business fields. In 2015 she received a University of Chicago Booth School of Business Distinguished Alumni Award and was named Titan of Technology by the Minneapolis-St. Paul Business Journal. She was named a Twin Cities Women Leader by the George Family Foundation in 2014, received the Twin Cities Business Journal Women in Business Leader Award in 2010, and received the Outstanding Broadcast Alumna Award from the University of Nebraska in 2008.
Prior to joining PRI, Miller served as an executive in strategic alliances and digital product development for Sesame Workshop and SesameStreet.com. She is a lifetime member of the Council on Foreign Relations. Miller received an MBA and MPP at the University of Chicago. She holds a bachelor's degree in broadcast journalism from the University of Nebraska.
Miller lives with her husband and two children in Wayzata, Minnesota.