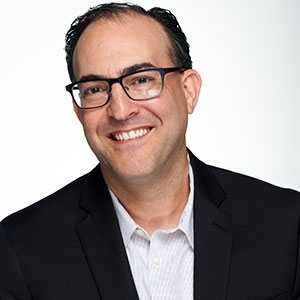 BOARD MEMBER
Matt Goldberg
Matt Goldberg is the global head of mergers and acquisitions and strategic alliances at News Corp. Prior to that he served as QVC's senior vice president of corporate development, responsible for driving global expansion for the $9 billion multichannel retail organization by entering new markets, making acquisitions and investments, establishing strategic alliances, exploring new industry segments, reaching new audiences or offering new products and services. His team led the "green field" build of QVC France, which launched in June 2015, and the $2.4 billion acquisition of zulily, which closed in October 2015.
Previously, Matt served in a number of leadership positions in media and technology, most recently as CEO at Lonely Planet, where he focused on the transformation of the business and driving the geographic expansion into China, India, Brazil, and Russia. Under his leadership, the company made a successful digital transition, more than doubling digital revenue, which grew from less than 10% to nearly one-third of the total.
Goldberg also worked at Dow Jones & Company, where his various responsibilities included the chief operating role for The Wall Street Digital Network, including WSJ.com, MarketWatch, Barrons.com and All Things Digital. He held several positions at Bertelsmann, Inc. in New York, rising to senior director of U.S. business development. He began his career in public service, working as director of strategic planning for the Illinois Housing Development Authority in Chicago; as campaign officer for the Liberal Party of Australia, and as an assistant to Governor Jim Edgar of Illinois.
Goldberg earned his bachelor's degree in english from Cornell University. He earned a master's degree in international relations from University of Melbourne, Australia, and later obtained his MBA from the Stanford University Graduate School of Business.
Matt serves as an adviser and board member for a number of nonprofits, including The Conversation Media Group (Australia and US), Cornell University Council in Ithaca, New York, The University of Melbourne USA Foundation, and The Burning Man Project.
He lives with his wife and three children in Short Hills, N.J.