If you're of a certain age—or if you just haven't thought much lately about career preparation—you likely hold a simple, two-track view. Let's call it an either-or view: Blue-collar or white. Working with your hands or with your head. College-educated or … not.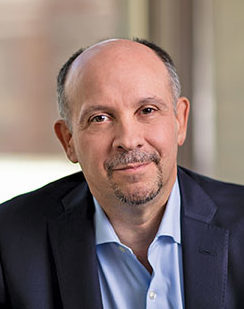 For most of the 20th century, even most of the postwar period, this two-track approach was workable, even generally correct. Most Americans quite accurately saw themselves as destined for one of two career paths: Either pursue a college degree (typically a bachelor's) or learn a trade.     
These days, though—as in just about everything, it seems—the norms no longer apply. The "either-or" approach to education and training is still clear and simple, of course; easily understood. But it's just so patently wrong now. Not just morally wrong because of the inherently unjust sorting mechanism it creates, but factually wrong. It's just incorrect.
The simple fact is, careers don't work like this anymore. A tiny fraction of today's workers hold jobs that resemble the blue-collar jobs your parents might've held. Technology is too pervasive, the need for higher-level skills such as communication, teamwork and critical thinking too strong, for any job not to require some type of college-level learning. And so career prep can no longer be adequately defined by the "college" or "no-college" choice.
These days, then, between those two clear, narrow career tracks of old, what emerges is a vast gray area, a fluid, ever-expanding workspace that includes everyone from coders in Cupertino to health aides in Hattiesburg. A growing number of jobs in this huge in-between space—secure and satisfying jobs—can be had by those who earn a non-degree credential such as a certificate or an industry-recognized certification.
Recent research shows that these non-degree credentials bring significant benefits to the people who earn them—including a greater likelihood of employment (72 percent vs. 64 percent) and a chance for earnings increases of as much as 22 percent (among those who earned credentials taking between one and two years to complete).
These findings are more than merely enlightening; they can be transformational. Consider the fact that 99 million Americans — more than half of the nation's working-age population (ages 25-64)—hold no credential beyond the high school diploma. Think of the economic and societal progress that would be unleashed if even a fraction of this group took that next step and earned a certificate or certification.   
As a nation, we need to unleash that progress. We need to show millions more adults how to navigate the gray area between the poles of "college" and "no college" and realize the tremendous promise hiding there.
This issue of Focus magazine represents one step toward that goal. In it, Lumina shines a spotlight on non-degree, workforce-relevant programs in three different geographic areas. The programs prepare adults for good careers in all types of fields, including construction, advanced manufacturing, health care, computer technology, and plastics engineering.
As always, the stories in this issue of Focus reflect the real-life trials and triumphs of today's students. For instance:
You'll meet Louisville resident Kassie Evans, a 27-year-old mother who's worked since age 16, but who lost her job late last year at an appliance factory. After completing a short-term training program at the Kentucky Manufacturing Career Center, she now works in purchasing at another area manufacturer.   
You'll get to know Katie Stiver, a single mom in Michigan who's raising two kids and caring for her father, who suffers from dementia. Stiver attends Jackson College, working toward a certificate and a career as a licensed practical nurse.
Finally, you'll meet Ayub Sidow, 34, who immigrated from Egypt in 2004, after his family fled horrific violence in their native Somalia. Sidow, who now lives in the Minneapolis area and works at a plastics manufacturing plant, attends an innovative program in plastics technology at Hennepin Technical College.
Sidow's story—and all of the material in this issue of Focus — is designed to highlight the power and promise of today's non-degree programs.
Whether on or off the "college track"—whatever that even means—it's time we recognize these programs for what they truly are: vibrant and increasingly viable pathways to a prosperous future.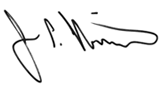 Jamie P. Merisotis
President and CEO
Lumina Foundation