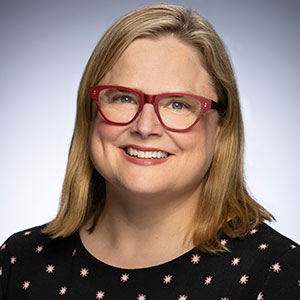 Alisa A. Miller
Board Chair
Alisa A. Miller is co-founder and CEO of Pluralytics, a cloud-based enterprise software company that uses AI-powered language intelligence and generation combined with behavioral science and consumer insights to empower global brands to communicate effectively at scale.
Before founding Pluralytics, she served as executive chair of Public Radio International (PRI). As CEO of PRI, she orchestrated its 2018 merger with Public Radio Exchange (PRX), the first-ever network merger in public media.
She was named CEO of PRI in 2006, the first woman and youngest CEO to head a major public radio network. Under her leadership, PRI grew from a radio distributor to a rapidly growing, multi-platform digital media company. Before her time with PRI, Miller headed new digital business and product development for Sesamestreet.com.
Miller speaks regularly on media and technology topics, and on purpose-driven career paths. Her TED Talk on media's power to shape knowledge and action has been viewed more than 2 million times and been translated into 48 languages. She was named by Fast Company as a Most Influential Woman in Technology, is a lifetime member of the Council on Foreign Relations, and in 2015 won the Distinguished Alumni Award from the University of Chicago Booth School of Business.
Miller holds a bachelor's degree in broadcast journalism from the University of Nebraska and master's degrees in business administration and public policy, both from the University of Chicago.