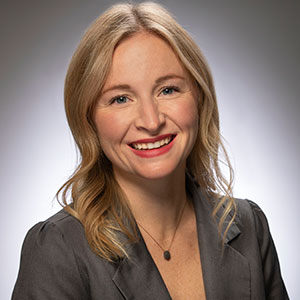 Amanda DeLaRosa is a strategy officer for state policy at Lumina Foundation, an independent, private foundation in Indianapolis that is committed to making opportunities for learning beyond high school available to all. Working from offices in Denver, DeLaRosa supports states' efforts to increase education attainment and eliminate racial disparities through the implementation of Lumina's state policy agenda. She assists the foundation's collaboration with key state policy partners, including the National Conference of State Legislatures, State Higher Education Executive Officers, Western Interstate Commission on Higher Education, HCM Strategists, and state agencies.
Before joining Lumina, DeLaRosa was chief of staff at the Colorado Department of Higher Education, where she served three SHEEOs and directed the division in charge of legislative affairs, communications, and equity initiatives. She led Colorado's Talent, Innovation, and Equity grant work.
DeLaRosa's career has focused on advancing multistate policy solutions to student success and educational equity, including in her previous roles as a policy specialist at the National Conference of State Legislatures, policy and advocacy manager at Scholarship America, and legislative director at the University of California Student Association.
A first-generation college graduate, DeLaRosa earned a bachelor's degree in politics and sociology from the University of California, Santa Cruz and a master's degree in public administration from the University of Colorado, Denver