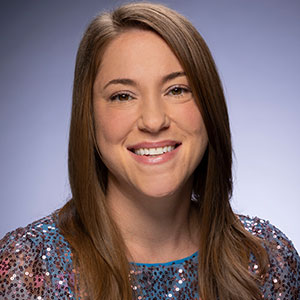 Amy Bartner
Audience Engagement Editor
Amy Bartner is the audience engagement editor at Lumina Foundation, an independent, private foundation in Indianapolis that is committed to making opportunities for learning beyond high school available to all. She leads Lumina's digital and social media outreach.
Bartner, a winner of the prestigious Kiplinger Fellowship in social media, launched and oversaw significant growth of The Indianapolis Star's social media presence on Facebook, Instagram, Pinterest, and Twitter. During her 13 year tenure at IndyStar, her other responsibilities included increasing audience engagement, editing the newspaper's website, and covering city hall, Downtown events including the 2012 Super Bowl, and trending stories. Amy's work has also appeared in USA Today, The Sacramento Bee, Lexington Herald-Leader, Milwaukee Journal Sentinel, and Cincinnati Enquirer. 
Previously, Bartner served at Conga, a global firm with operations across North America, Europe, and Asia that helps companies simplify and automate business processes. As a digital content producer there, she produced and managed a podcast, oversaw social content creation, and wrote and edited stories in a fast-paced tech-sector environment. Outside of work, Amy serves on the editorial board of Indy Maven, a weekly online magazine. Amy was born in Texas, grew up in Michigan, and has called Indiana home for more than 15 years. 
She earned her bachelor's degree from Michigan State University, where she majored in journalism with specializations in women, gender, and social justice.