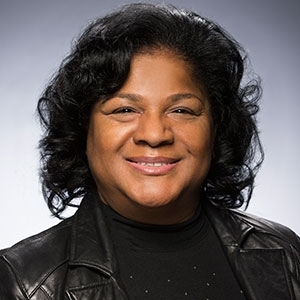 Beverly W. Hudson
Accounting Officer
Beverly Hudson is an accounting officer for Lumina Foundation, an independent, private foundation in Indianapolis that is committed to making opportunities for learning beyond high school available to all.
In that role, she is responsible for the completion of financial closing procedures. This includes overseeing accounts payable, personnel expenses, the financial reporting process and the implementation and maintenance of accounting controls. She is also responsible for administering payroll, in addition to the reporting/auditing of tax payments through electronic capabilities.
Hudson's financial career spans a variety of industries, including banking, insurance, pharmaceuticals, energy and, most recently, nonprofits. Additionally, she served for 20 years as a volunteer treasurer for a nonprofit organization.
Hudson attended Purdue University and earned a bachelor's degree in business administration and an MBA in accounting from Indiana Wesleyan University.
As the first member of her family to complete a college degree, Hudson understands the importance of education beyond high school. She often shares her experiences with many of the first-generation college-goers she mentors/encounters.
Hudson is a member of the American Institute of Certified Public Accountants and the Indiana CPA Society.