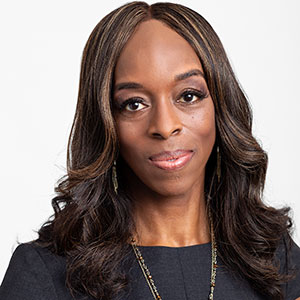 Carmen Twillie Ambar
Board Member
Carmen Twillie Ambar is the 15th president of Oberlin College and the first African American leader since the institution was founded in 1833. She came to Oberlin in 2017, after serving for nine years as president of Cedar Crest College in Allentown, Pennsylvania.
At Oberlin, Ambar initiated an academic and administrative review process that led to the adoption of One Oberlin, a set of recommendations that established a new vision for the college. She also conceived the Connect Cleveland initiative, which sends all first-year students to Cleveland for a day of service and experiential learning. Also, she has promoted Sustained Dialogue, a project aimed at helping students talk about difficult topics with people with whom they disagree.
Ambar has also worked to strengthen ties between the college and the city of Oberlin. Her efforts have included orientation programs that give first-year students an in-depth introduction to Oberlin, offering guidance on how to be a good neighbor.
In 2020, Ambar established the Presidential Initiative on Racial Equity and Diversity that launched a 21-person commission to help guide action on issues of violence, police-community relationships, and racial injustice.
Ambar holds a bachelor's degree in international economics from Georgetown University, a master's in public administration from Princeton, and a law degree from Columbia University.