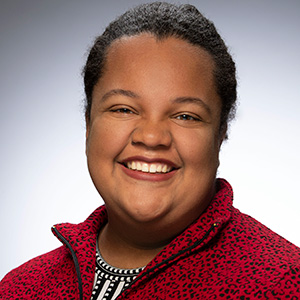 Celine Pierre-Louis
Executive Support and Facilities Associate
Celine Pierre-Louis is an executive support and facilities associate at Lumina Foundation, an independent, private foundation in Indianapolis that is committed to making opportunities for learning beyond high school available to all. In her role, she supports Lumina's staff in Washington, D.C.
Before joining Lumina, Pierre-Louis worked at the Convergence Center for Policy Resolution, serving as the personal assistant to the executive director for education reimagined.
Pierre-Louis, who is fluent in French and Haitian Creole, holds a bachelor's degree in international studies, with minors in human services and history, from Elon University.