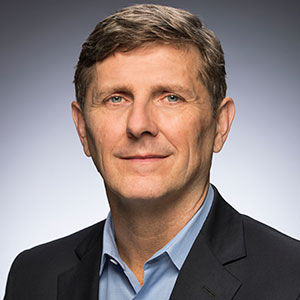 Chauncy Lennon
Vice President for Learning and Work and Senior Strategy Advisor
Articles by Chauncy
Chauncy Lennon, Ph.D., is the New York-based vice president for learning and work and senior strategy advisor at Lumina Foundation, an independent, private foundation in Indianapolis committed to making learning opportunities beyond high school available to all. He leads Lumina's community college strategy to equitably expand access to high-quality short-term credentials and associate degrees.
He came to Lumina in 2018 after nearly five years as the managing director for workforce strategy at JPMorgan Chase & Co., where he drove the firm's $350 million investment in philanthropic initiatives. He previously managed portfolios at the Ford Foundation related to economic advancement and workforce development.
He serves on the New York City Workforce Development Board, providing oversight of the city's policies and services for youths, adults, job seekers, and employers.  He is also on the board of Neighborhood Trust Financial Partners, a leading provider of innovative financial coaching services for workers. He is a board observer of two education technology firms: Edquity, a student emergency aid delivery platform, and Noodle, the nation's fastest-growing online higher education network.
Lennon is a graduate of Williams College and holds a doctorate in anthropology from Columbia University. He taught urban studies at Barnard College and Columbia's School of International and Public Affairs.