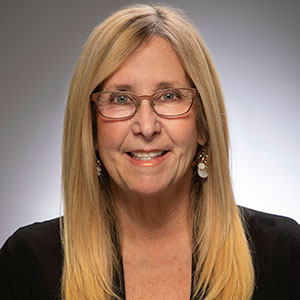 Debbie Babcock
Director of Information Technology
Debbie Babcock is director of information technology for Lumina Foundation, an independent, private foundation in Indianapolis that is committed to making opportunities for learning beyond high school available to all. Babcock is a not-for-profit professional with over 20 years of experience leading the strategic direction of educational and business information technology.
Before assuming the role, Debbie served as a member of the Girls Inc. executive team, responsible for the vision and leadership of IT initiatives for the national organization and affiliate network. She's also served in similar IT leadership roles at Indianapolis Public Schools, Goodwill Education Initiatives, and The Children's Museum of Indianapolis.
She currently serves on the board of Ben's Ranch Foundation, and is a past board member of SIM Indianapolis and TechPoint Foundation for Youth.