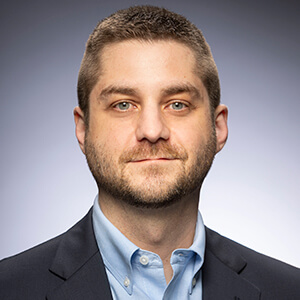 James Ratliff
Financial Accounting Officer
James Ratliff is the financial accounting officer for Lumina Foundation, an independent, private foundation in Indianapolis that is committed to making opportunities for learning beyond high school available to all.
Ratliff ensures accurate reporting of the foundation's general accounting and financial reporting functions, including budget analysis and financial reporting. He develops communications protocols and touch points for internal and external partners, collaborates with stakeholders on Lumina internal reporting, and assists the finance team with Lumina Impact Ventures accounting.
He comes to us with significant accounting and finance experiences, with a strong focus in financial reporting and audit preparation and review. He most recently was financial controller at Central Indiana Corporate Partnership, leading several functional areas including budgeting, reporting, and tax preparation.
James is a graduate of Indiana University with a business certificate from the IU Kelley School of Business.