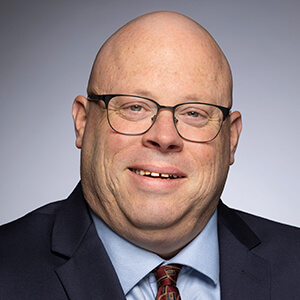 Jonathan Dunn
IT Applications Manager
Jonathan Dunn is the IT applications manager for Lumina Foundation, an independent, private foundation in Indianapolis that is committed to making opportunities for learning beyond high school available to all.  He oversees the foundation's third-party and internally managed IT applications used to support business processes and services across the foundation.
Jonathan holds a B.A. from the University of Colorado Boulder and has over eight years of experience as a data analyst and application specialist.
Jonathan enjoys collecting wristwatches, vinyl albums, and spending time with Sophie, his rescue pup.