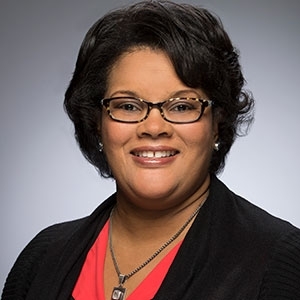 Monique Crowell
Senior Accounting Officer
Monique Crowell is senior accounting officer at Lumina Foundation, an independent, private foundation in Indianapolis that is committed to making opportunities for learning beyond high school available to all. In that role, she oversees the data entry, reconciliation, and maintenance of all financial activity at the foundation. From the general ledger to the annual audit, she ensures the resources are available for staff and grantees to do their work.
Prior to joining Lumina in 2001, Monique worked in key positions at several large organizations. Her experience in accounting includes secondary markets, investment accounting, general ledger maintenance, accounts payable, account reconciliation, payroll, budgeting and planning, supervision, staff development and training.
Monique earned her bachelor's degree in accounting from Wilberforce University and a master's degree in business administration from Anderson University.