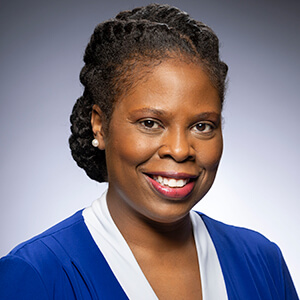 Susan D. Johnson, Ph.D., is director of grants administration at Lumina Foundation, a private foundation in Indianapolis that is committed to making opportunities for learning beyond high school available to all.
Throughout her career in higher education, Johnson has acquired deep knowledge of policies and practices affecting student success, student engagement, and institutional accountability. After joining Lumina in 2008, she served as a strategy officer, director of equity and inclusion, and as director of impact and research, where she actively sought to engage professionals, scholars, and partners committed to promoting equity and excellence in education beyond high school.
Before joining Lumina, Johnson held professional positions in student affairs at Louisiana State University and the University of North Dakota and in institutional research at Indiana University.
She is actively involved in the philanthropic sector, having served on the boards of Grantmakers for Education and Indiana Blacks in Philanthropy. She is currently serving on the board of ABFE and as vice chair on the board of Higher Education Resource Services. She is also a member of the Indiana Philanthropy Alliance Education Committee and is co-editor of "Standing on the Outside Looking In: Underrepresented Students' Experiences in Advanced Degree Programs."