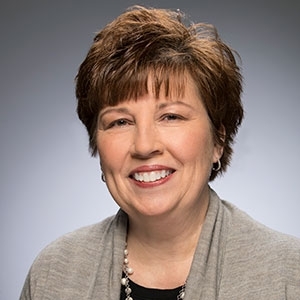 Terri Steward
Executive Assistant
Terri L. Steward is an executive assistant at Lumina Foundation, an independent, private foundation in Indianapolis that is committed to making opportunities for learning beyond high school available to all. In that role, backed by more than 30 years of administrative support experience, she provides organizational and administrative support to Lumina's vice president of equity, culture, and talent and works on teams across the foundation.
After joining Lumina in 2006, Steward found her own life reflected in the foundation's research on adult students and the benefits of education beyond high school.
With some college but no degree, she returned to the classroom, graduating magna cum laude from Indiana Wesleyan University with a bachelor's degree in business management.