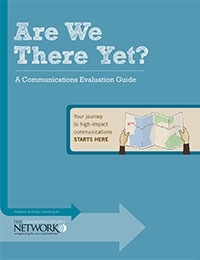 Are We There Yet?
A Communications Evaluation Guide
Posted: December 3, 2008
Organizations: ComNetwork
Philanthropic organizations and nonprofits need high impact communications. Plan your communication evaluation with this guide. Contains a nine-step process for creating plans for monitoring and measuring communication effectiveness. A 54-minute webinar provides an overview of the guide, and how to use it.