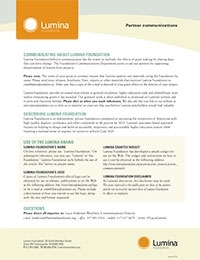 Partner Communication Tipsheet
Use this tipsheet to communication about your work with the Foundation.
Posted: January 25, 2017
Lumina Foundation believes communication has the power to multiply the effects of grant making by sharing data that can drive change. The Foundation's Communications Department wants to aid our partners by supporting dissemination of lessons from projects.