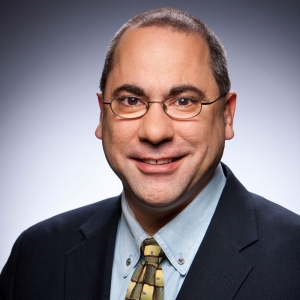 STRATEGY DIRECTOR
Kevin Corcoran
Kevin Corcoran leads Lumina Foundation's strategic communications team. Prior to assuming this role in late 2016, he spent eight years directing design and policy work that promoted development of new higher education business and finance models aimed at helping the United States achieve a goal of 60 percent of working-age Americans with high-quality degrees, certificates, or other postsecondary credentials by 2025. His areas of expertise include competency-based education and outcomes-based funding. He also manages a portfolio of grants related to Lumina's work with nonprofit and public media partners. Corcoran serves on the board of The Communications Network, the leading organization nationally helping foundations and nonprofits improve lives through smart communications.
Before joining Lumina in 2007, Corcoran worked as a newspaper reporter for nearly 20 years, including as an investigative reporter for The Indianapolis Star. His work also has been published in The Arizona Republic, The Milwaukee Journal and newspapers in suburban Chicago and Fort Wayne, Ind. He has received local, state and national awards, including the George Polk Award and the American Bar Association's Silver Gavel, and his work was cited by groups such as Human Rights Watch and National Mental Health Association.
Corcoran received a master of business administration degree in corporate finance from the Indiana University Kelley School of Business in 2007 and a bachelor of arts in journalism from the Indiana University School of Journalism in 1988.