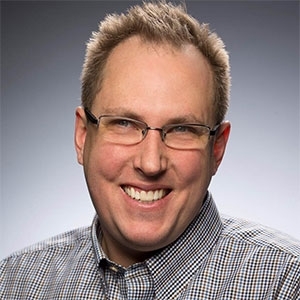 DIGITAL CONTENT PRODUCER AND EDITOR
Matthew Jenkins
Matthew creates online content highlighting the work of the Foundation and its partners with a focus on illustrating the realities facing today's students and clarifying policy imperatives for a broad general audience with the goal of promoting a national sense of urgency for increasing postsecondary attainment.
Matthew combines electronic production know-how with language arts to support Lumina's communications department in editorial, technical, and multimedia capacities. His primary responsibilities include maintaining the Foundation's web site, producing Lumina's monthly e-newsletter, implementing new site features, producing multimedia content for Focus Magazine, and producing video and audio interviews with Lumina thought leaders.
Matthew earned a bachelor of arts degree in english from Indiana University Bloomington with minor concentrations in telecommunications and comparative literature.