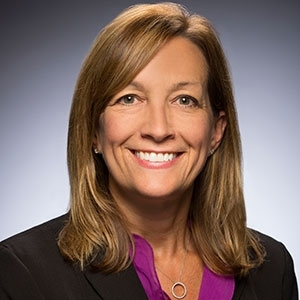 EXECUTIVE ASSISTANT
Sharon Shickel
Sharon B. Shickel provides administrative and organizational support to Lumina's chief of staff and office of the president. With professional experience in risk management and litigation process management, Sharon works closely with Lumina's general counsel assisting in the coordination of knowledge and process management.
Sharon earned a Bachelor of Arts degree in economics from Denison University in Granville, Ohio. Before joining Lumina Foundation in 2015, she lended her talents to Navient Solutions, Inc. and Flynn & Sullivan, P.C. in Indianapolis.
Outside of work, Sharon enjoys running–completing 8 half marathons since 2004–yoga, reading, and cooking.