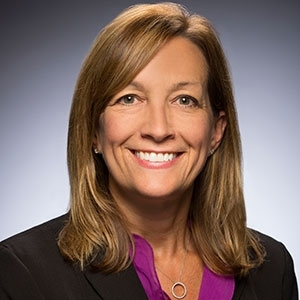 EXECUTIVE ASSISTANT
Sharon Shickel
Sharon Shickel provides organizational and administrative support to Lumina's executive vice president, chief operating officer, and general counsel in the office of the president. With professional experience in legal, risk and process management, Sharon works closely with the operations team, including legal, grants management, human resources, and IT.
Prior to joining Lumina in 2015, Sharon was a senior administrative assistant for risk management at Navient Solutions, Inc. and office manager/legal assistant for Flynn & Sullivan, P.C. in Indianapolis.
Sharon earned a Bachelor of Arts degree in economics from Denison University in Granville, Ohio.
Outside of work, Sharon enjoys running, yoga, knitting, reading, and cooking.