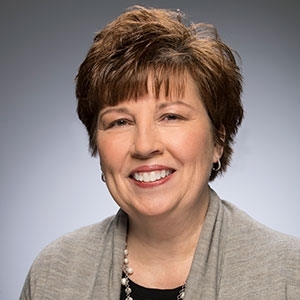 EXECUTIVE ASSISTANT
Terri Steward
Terri L. Steward is an executive assistant for Lumina Foundation where she brings over 30 years of administrative support experience. Terri currently supports the senior vice president and chief strategy officer as well as strategy directors and officers.
After joining Lumina Foundation in 2006, Terri found her life reflected in Lumina research reports regarding returning adult students and the benefits of postsecondary education. With some college but no degree, Terri headed back to college and graduated magna cum laude from Indiana Wesleyan with a Bachelor of Science degree in business management.
Terri applies those principles in her daily work and special projects of streamlining processes and finding avenues to improve productivity and success toward Lumina's goal.
In her free time, Terri enjoys spending as much time as possible with her family.