Too many Americans are failing to graduate college. Why? In part, because our assumptions about them are wrong. Most of us envision college students as 18- to 21-year-olds fresh out of high school. That's no longer the reality. Today's students are…
---
Older than 25 and juggling more than just education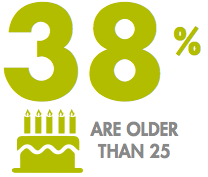 38% of college students today are older than 25, and 58% work while in college (about 40% of community-college students and 20% of four-year students work 20+ hours per week.) Another 26% are raising kids. Find out the facts about today's students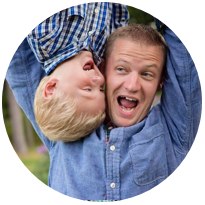 Military veteran Ryan Smithson lived the challenges of balancing work, family and education.
"I took time to go to the military and then went back to school. I work 60 hours a week and then I come home and my kids want to play with me, I have to lock myself in a room to write a paper… that's tough."
Watch his story
---
Are paying their own bills – and often struggling financially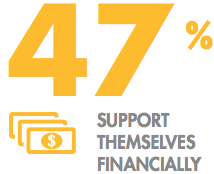 47% of today's students are financially independent, and almost that number – 42% – are living in poverty as they struggle to balance living expenses with the ballooning cost of college. See the stats about today's students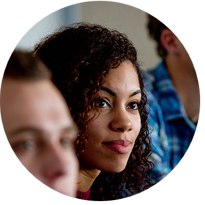 First-generation college student Quanisha Smith enrolled in order to rise from poverty but instead landed in debt.
"I always say that when I make it… I want to help students like myself."
Hear her explain what happened
---
More racially diverse.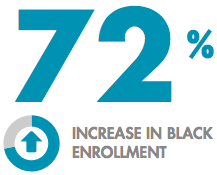 College enrollment among Hispanic students has tripled since the mid-1990s, and Black enrollment has grown by 72%. These trends are projected to continue through 2021, at least. See more on today's students by the numbers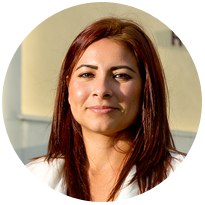 Too often students of color lack the supports they need for success, like Damaris Ortiz did.
"Since I'm the first person to go to college in my family, I didn't have that person to tell me, You should do this.."
Hear about her journey
---
Struggling to graduate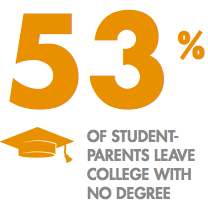 38% of students with additional financial, work and family obligations leave school in their first year, an only 11% of low-income students graduate within six years. 53% of student-parents leave college with no degree. Learn why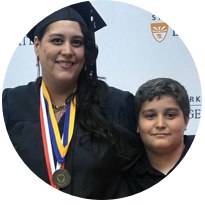 Sandra Barkevich enrolled – and stopped – college three times before finishing her degree at 41.
"I had to decide you know, that's a lot of money. I have two kids, I have a mortgage, I have all of these things. I've got responsibilities."
Watch how she persevered
Today's students: older, more diverse, working, raising families and often struggling. Share the facts.
#TodaysStudent