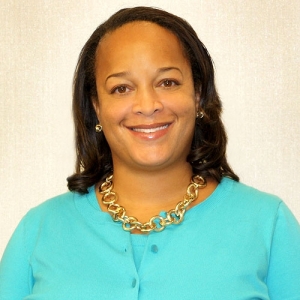 LUMINA FELLOW
Bridget Terry Long
Dr. Bridget Terry Long, Ph.D. is academic dean and the Xander professor of education and economics at the Harvard Graduate School of Education. Long is an economist who specializes in the study of education, in particular the transition from high school to higher education and beyond. Her work focuses on college student access and choice and the factors that influence students' postsecondary and labor market outcomes. Current projects examine the roles of information and assistance in college savings, the completion of aid applications, and college enrollment. Other work examines the effects of financial aid programs, the impact of postsecondary remediation, and the role of faculty, class size, and support programs on student outcomes.
Long received her Ph.D. and M.A. from the Harvard University Department of Economics and her A.B. from Princeton University. She is a research associate of the National Bureau of Economic Research (NBER) and a research affiliate with the Center for Analysis of Postsecondary Education and Employment (CAPSEE). In 2010, Long was appointed by President Barack Obama and confirmed by the U.S. Senate to serve as a member of the National Board of Education Sciences (NBES), the advisory panel of the Institute of Education Sciences at the U.S. Department of Education. She was elected vice chair of the Board in November 2010 and has served as board chair since October 2011. She also serves as a member of the Board of Directors for MDRC and the Commonwealth Corporation of Massachusetts.
Long has been awarded numerous private foundation and federal research grants, including major awards from the Bill & Melinda Gates Foundation, the U.S. Department of Education, and the National Science Foundation (NSF). She also received the National Academy of Education/Spencer Postdoctoral Fellowship for 2002-2004. Long has served as an advisor to many organizations, including the College Board, Massachusetts Board of Higher Education, Ohio Board of Regents, Bill & Melinda Gates Foundation, and I Have a Dream Foundation, and American Council on Education. In July 2005, The Chronicle of Higher Education featured her as one of the "New Voices" in higher education and, in 2008, the National Association of Student Financial Aid Administrators (NASFAA) awarded her the Robert P. Huff Golden Quill Award for excellence in research and published works on student financial assistance.