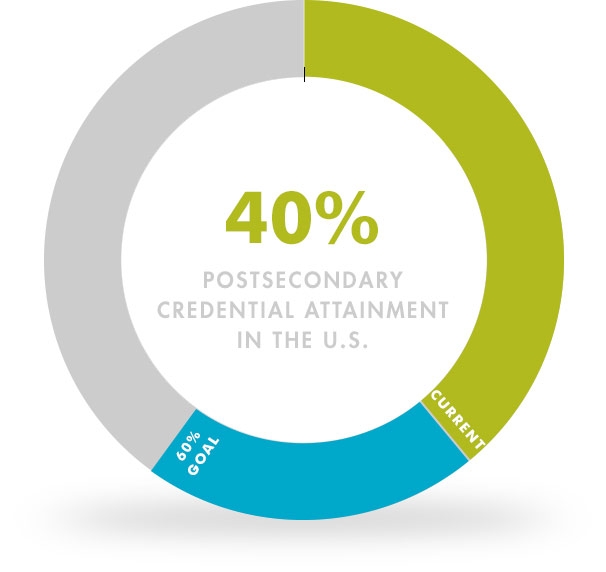 We know that higher education attainment results in greater individual earning power. In fact, a worker with a bachelor's degree earns 84 percent more than a worker without a degree - an average value of $2.8 million over the course of a lifetime. And the value of individual attainment is also key to our national economic prosperity because research shows that more than two-thirds of all U.S. jobs will require a postsecondary degree or credential by 2018.
By providing greater postsecondary access and success for all Americans, we build stronger economies, thriving communities, and a greater quality of life. It's clear that higher education remains the best avenue to prosperity, opportunity and a stronger nation.
Latest Stories
NEWS RELEASES
Jul 22, 2015
Lumina Foundation president and CEO Jamie Merisotis testified today before Chairman Lamar Alexander (R-TN), Ranking Member Patty Murray (D-WA) and members of the U.S. Senate Committee on Health, Education, Labor and Pensions.
Continue Reading
TESTIMONIES
Jul 22, 2015
Testimony by Lumina Foundation President & CEO Jamie Merisotis: Reauthorizing the Higher Education Act: Exploring Barriers and Opportunities Within Innovation, U.S. Senate Committee on Health, Education, Labor and Pensions.
Continue Reading
LEADERSHIP PERSPECTIVES
Jul 07, 2015
Competency-based education articulates what a degree should mean based around the learning rather than the number of earned credits. Lumina President Jamie Merisotis discusses affordability, equity, student debt, and new learning models in the tutorial session "Should College Be Free?" at the Aspen Ideas Festival 2015.
Continue Reading