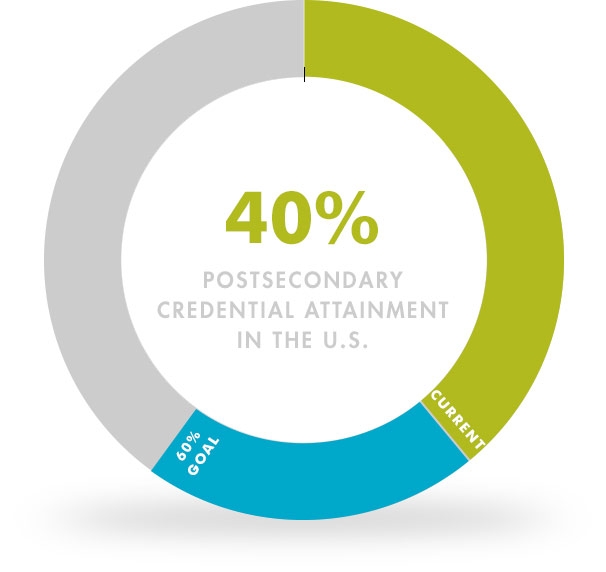 We know that higher education attainment results in greater individual earning power. In fact, a worker with a bachelor's degree earns 84 percent more than a worker without a degree - an average value of $2.8 million over the course of a lifetime. And the value of individual attainment is also key to our national economic prosperity because research shows that more than two-thirds of all U.S. jobs will require a postsecondary degree or credential by 2018.
By providing greater postsecondary access and success for all Americans, we build stronger economies, thriving communities, and a greater quality of life. It's clear that higher education remains the best avenue to prosperity, opportunity and a stronger nation.
Latest Stories
LEADERSHIP PERSPECTIVES
Oct 09, 2015
The 2016 presidential campaigns have begun to focus on higher education in some important ways, with candidates like Hillary Clinton and Marco Rubio underscoring the rising cost of college, the impacts of student debt, and how to make college more affordable. Those are critical issues, to be sure, but there's another way the government could use its resources to help students get exactly the education they need.
Continue Reading
LEADERSHIP PERSPECTIVES
Oct 05, 2015
Arne Duncan's recent announcement that he'll be departing as U.S. secretary of education provides an opportunity to reflect on his accomplishments in bringing critical higher-education issues to the forefront and helping tackle some of the sector's most pressing challenges.
Continue Reading
LEADERSHIP PERSPECTIVES
Sep 15, 2015
In our dynamic and global economy, we need to ask whether our workforce is equipped to meet the increasingly complex demands of the 21st century. The answer, as it stands today, is a decisive no.
Continue Reading