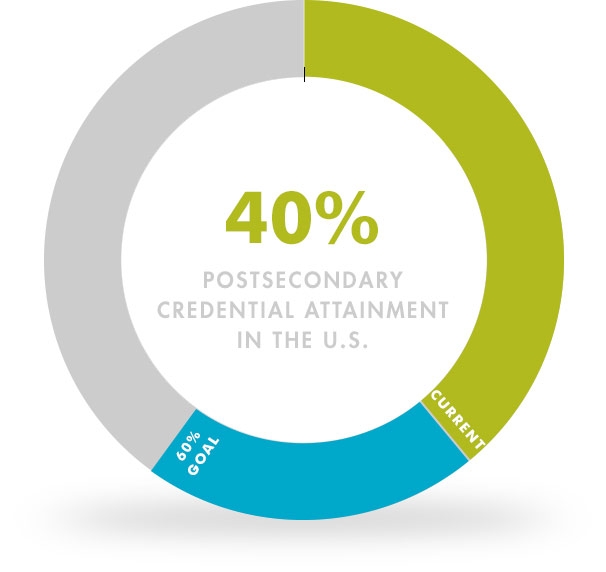 We know that higher education attainment results in greater individual earning power. In fact, a worker with a bachelor's degree earns 84 percent more than a worker without a degree - an average value of $2.8 million over the course of a lifetime. And the value of individual attainment is also key to our national economic prosperity because research shows that more than two-thirds of all U.S. jobs will require a postsecondary degree or credential by 2018.
By providing greater postsecondary access and success for all Americans, we build stronger economies, thriving communities, and a greater quality of life. It's clear that higher education remains the best avenue to prosperity, opportunity and a stronger nation.
Latest Stories
LEADERSHIP PERSPECTIVES
Jul 05, 2015
The IndyStar's June 28 editorial, "Education key to rebuilding Indiana's economy," accurately spotlights an issue key to our state's future. As we move to an even stronger urban majority, cities will rise or descend based largely on their pools of talent, the critical human capital needed to fuel this century's workforce. Savvy leaders across America get this, and they are positioning their cities as exemplars of flourishing communities for the future. But they aren't necessarily the places you'd expect.
Continue Reading
LEADERSHIP PERSPECTIVES
Jun 26, 2015
The 21st century is shaping up to be a golden age for cities, with growth in U.S. municipalities projected to create an even stronger urban majority in coming decades. Some localities will ascend as exemplars of flourishing communities in this new era. And they won't necessarily be the places you'd expect.
Continue Reading
NEWS RELEASES
Jun 22, 2015
Beyond Financial Aid calls on colleges and universities to rethink student financial support, increase student success
Continue Reading