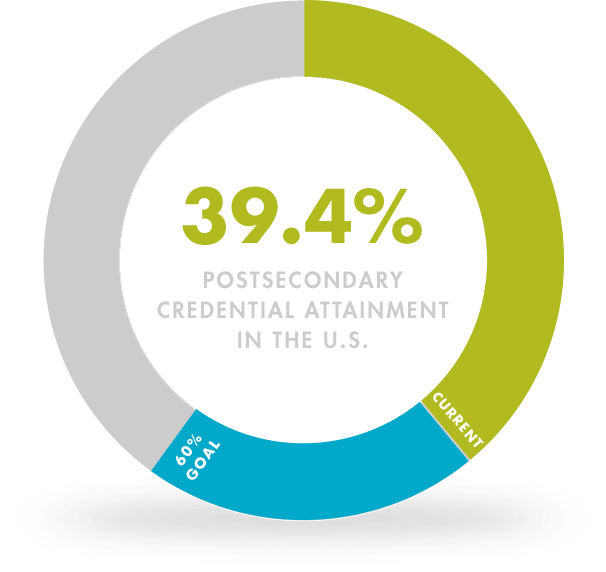 We know that higher education attainment results in greater individual earning power. In fact, a worker with a bachelor's degree earns 84 percent more than a worker without a degree - an average value of $2.8 million over the course of a lifetime. And the value of individual attainment is also key to our national economic prosperity because research shows that more than two-thirds of all U.S. jobs will require a postsecondary degree or credential by 2018.
By providing greater postsecondary access and success for all Americans, we build stronger economies, thriving communities, and a greater quality of life. It's clear that higher education remains the best avenue to prosperity, opportunity and a stronger nation.
Latest Stories
LEADERSHIP PERSPECTIVES
America's outdated models of higher education are failing today's diverse student population. Lumina President Jamie P. Merisotis calls for policymakers, educators, employers and other stakeholders to redesign education to meet the needs of changing college demographics. Read the op-ed in The Hill's Forum for Lawmakers and Policy Professionals.
Continue Reading
GRANTEE & PARTNER NEWS
Lumina collaborates with seven completion colleges to help our nation reach its goal of leading the world in college attainment. Commitments from colleges and universities, business leaders, and nonprofits announced at White House summit on December 4. #CollegeOpportunity  
Continue Reading
LUMINA NEWS
This documentary series provides insight into the programs' origins, milestones, and current issues as we ponder future direction and navigate foreseeable roadblocks to new policy innovation. Learn from a few experts about the history of financial aid in American higher education. Let's look back to move forward.
Continue Reading