San Rafael, Calif. — To reach the apartment Damaris Ortiz shares with her boyfriend and their young son, you drive partway up a mountainous road, then trudge up four flights of stairs. The steep ascent could well be a metaphor for the climb Ortiz has faced daily since moving to California from Chiapas, Mexico, in search of educational advancement and a better life.
During that 14-year stretch, she has fought through the language barrier, undocumented status, financial struggles and more. It took her nearly 10 years to earn an associate degree, which she finally received in 2012.
Her story is one of perseverance. But she also recognizes that now, at age 29, she still has years to go to achieve her educational and career goals.
"I feel OK," she said, sitting in her living room while her boyfriend, Yasert Ortega, feeds 1-year-old Ezra. "I'm not really proud because I expect more. But I'm OK with where I'm at. I don't feel like I've been lazy."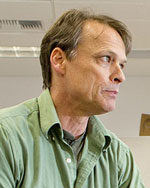 In 2001, Damaris (pronounced deh-ma-REESE) and her brother left their mother and a sister in Mexico to live with her father, stepmother and their three children outside San Francisco. "My dad told me there were more opportunities in California than there were in Mexico," she said. She enrolled in Petaluma High School and excelled.
"I remember she didn't speak a lick of English when I first met her," said Jonathan Knox, who taught the English as a Second Language class that Ortiz took at Petaluma High, a 1,300-student school with a graduation rate of nearly 97 percent. "By the time she graduated, I was helping her write essays in English that were amazing. In four years, acquiring English at this level? That's unheard of at the high school level."
Speaking in lightly accented English, Ortiz says it helped to go home to her stepmother, two half-brothers and a stepsister — all of whom spoke English as their primary language. "I was also translating books and into learning really fast, so I just pushed myself to do it," she said.
An information gap
High school prepared her academically for college, and her teachers stressed the importance of higher education, she said. She remembers taking a test that helped direct students toward their best career options. But there was no discussion of how to pay for school — not for ESL students, anyway. She said it would have helped if someone had come to ESL classes to talk about resources — such as scholarships or private funding — that can help make college possible for students like her.
"This information — maybe it was there and I didn't see it — but I don't know how I would have missed it," she said. "I was always in my books and studying and trying to get through. But there was no information in the career center, in the bilingual center, in my high school. At no point in high school was there anybody telling me all this information. It was just: 'Go to college, go to college, yeah.'"
Knox agrees — students in Ortiz's situation receive little in the way of college preparation. "Most of those kids are just struggling to survive, learning how to get along in an English-language society," he said.
Elena Macias, staff emeritus at California State University-Long Beach, said Ortiz's experience was common among undocumented students then — and still is today. It's a combination of problems, starting with low expectations.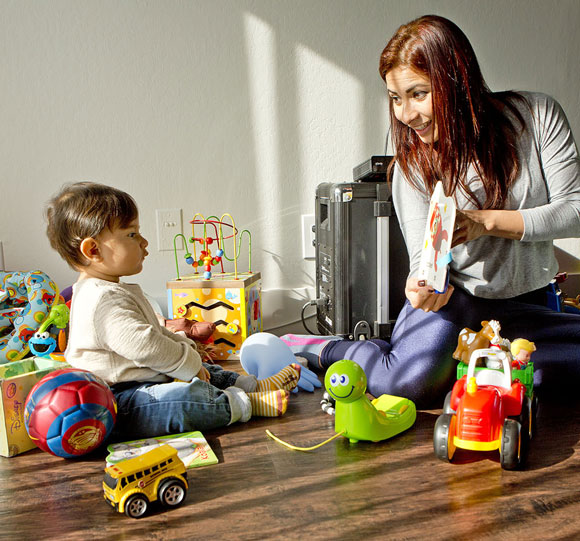 "But secondly, people don't know," said Macias, who started the AB 540 Training Project, in which volunteers teach faculty and staff at universities across California to give undocumented students the best possible advice about how to remain in the country.
"Some of the most educated people have no idea how undocumented people live or what's available to them and what is not," she said. "And when you live in the shadows, you don't exactly advertise to others that you need help; you don't know who's your friend and who's going to turn you in. So a lot of these kids learn to get by with underground expectations, hoping for good luck, hoping for the best, trying to realize the dream, and at the same time trying to work and help their families."
Ortiz finished high school in 2003, a semester ahead of her graduating class. She went immediately into Santa Rosa Junior College, taking classes at both the Petaluma and Santa Rosa campuses, and paying non-resident tuition because she didn't know about AB 540. That California law, which passed in 2001, covers all students who graduate from a California high school and have been at that school for more than three years, giving them the opportunity to pay the significantly lower in-state tuition. (This year at Santa Rosa, California residents pay $46 per credit hour — $552 a semester — while out-of-state students would pay more than four times that — $2,364 per term.)
"AB 540 has leveled the field for any child who came to the United States and was undocumented but grew up going to school here," Macias said.
Ortiz's father, a house painter, had been helping out financially, but when he couldn't afford to assist any longer, she had to fend for herself.
"I would have finished college right away if I'd been able to pay," she said. "By this time, I'd have a good job and be able to help other people."
Working hard, getting nowhere
During this time, Ortiz was working (without a Social Security number, which limited her employment options), sending money to her ill mother in Mexico, and going to school, with the plan to study architecture. At 18, she moved out of her father's crowded apartment — six people, three bedrooms, one bathroom — which added to her expenses.
She took the jobs she could get, which included working at a pizza place for a little while ("I didn't like that job"). After taking computer classes, she became a receptionist at an insurance office. Since that job was full time, she couldn't focus on school as much as she needed. When she got a C in a math class and had to drop another course because she was doing even worse, her community college career ended.
"I was bummed and I was like, 'Maybe I should take some time off,' And that time became longer and longer and longer," she said. "Once you work, it's just tough. You can work part time and go to school part time, or maybe full time. But then when you have this low income because you can't get a better job, it's tough because you have to pay for everything — the books and the transportation and insurance and gas."
By the time she got back to school, Ortiz was 23 and a business student, this time getting good grades at San Jose City College. But she still struggled to make ends meet while paying for school. She withdrew again and moved to Catalina Island, just off the southern California coast, and worked at a hotel. She held that job for a year, then returned to northern California with plans to finish her associate degree.
She was going to college full time once again and working as a waitress at a pancake restaurant. Then she got hired as a dance instructor — teaching salsa, kizomba (an Angolan dance) and other steps at a San Francisco studio. (Around this time, she met Ortega.) That job paid enough that she was able to afford school. In 2012, she finished her associate degree at City College of San Francisco, including all of the prerequisites needed for a bachelor's degree in international business.
Her plan was to go from City College to San Francisco State University. Then she learned she was pregnant with Ezra.
"I had to debate: 'Do I really want to miss out on my baby's life, or do I want to take a break?'" she said. "So I made a decision to be with my baby for a year and then go back to school. So that has given me more time to actually get prepared to go and plan everything. But I still have the same goal."
She took a job as a nanny, and now she watches another 1-year-old along with Ezra. She also helps Ortega teach soccer. And to prepare to go back to school, she's been talking to Knox, her former high school teacher, about helping her ramp up her writing skills.
"She wants to go to school," Ortega said. "And whatever she wants, she goes for it. I'm very proud of her."
This time, school should be somewhat easier for Ortiz — and many students like her. "When she came to the United States, she was practically in the middle of a new rise in the fight for education and undocumented students — and specifically the right to higher education," said Gaby Pacheco, program director for TheDream.us. Pacheco's organization is the largest national scholarship fund for "dreamers" — immigrant students in states that have passed a version of the DREAM Act (Development, Relief, and Education for Alien Minors) and those who benefit from the Obama administration's executive order expanding the immigration policy known as Deferred Action for Childhood Arrivals (DACA).
Pacheco points out that, when Ortiz graduated high school, only six states offered in-state tuition options to undocumented immigrants. Today, such options exist in more than 20 states.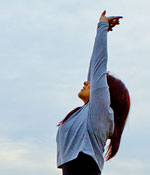 Last year in California, which has been a leader in expanding educational opportunities, the University of California system set aside $25 million to support DREAMer centers on each of its campuses, Macias said. The California State University system is moving in that direction too, with Cal State campuses in Los Angeles, Northridge, Long Beach and Fullerton all appointing coordinators for DREAMer services.
And last year, the California legislature passed a modification to AB 540 — AB 2000 — that qualifies students for in-state tuition as long as they attended elementary, middle or high school in California for three or more years or attained credits from a California high school equivalent to three or more years of full-time high school coursework.
"So it's much more flexible now than it ever was," Macias said.
Uncertainty stifles aspiration
DACA also makes life easier for those who entered the United States before age 16, have had five years of continuous residence and actual physical presence in the U.S. since June 15, 2007, and have enrolled in or graduated from high school or other qualifying educational program or obtained a GED certificate. DACA recipients are eligible for work authorization, which allows them to be lawfully employed in the United States; to apply for Social Security numbers (Ortiz finally got her number in September 2013, though she does not have citizenship); and, depending on the state in which they live, possibly to obtain a driver's license.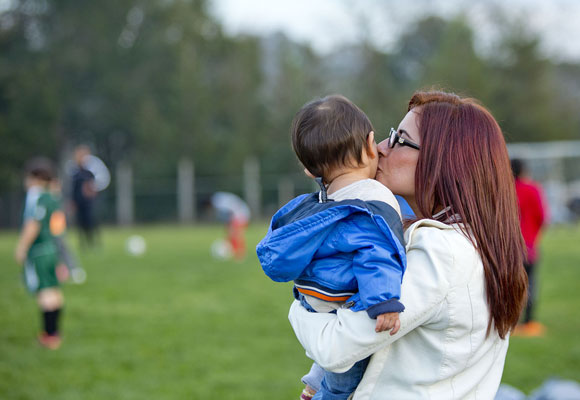 But as Macias notes, DACA is a short-term fix. There are 25 states suing to stop some of its provisions. And, nearly 14 years after its introduction, there's still no federal DREAM Act to cover undocumented students.
"When there is no way to regularize their status, students don't aspire to something they find too expensive and unachievable," Macias said. "But at least a small percent of the undocumented do dream, go to college and graduate, albeit through tremendous obstacles. I only wish more students would not give up on their dreams."
Ortiz doesn't know whether students like her are aware of what's available to them. Someday, she said, she'd like to be in a position to spread the word to other undocumented students that higher education is open to them. But first, she has to take care of business.
"I want to go to high schools and talk about this," she said. "But how am I going to tell them if I haven't finished school?" ■