WHITEHOUSE, Texas—Cigna Corp., the global health benefits firm, calls Lisa Villarreal a network operations representative. Her neighbors call her pastor.
When not in her church clothes, Villarreal wears many other hats. She's a wife, a mother, a grandmother—and the liaison between Cigna and medical professionals who have questions about patients' health insurance coverage.
A latecomer to higher education, 53-year-old Villarreal proudly ticks off the letters she can now rightfully affix to the end of her name—"A.A., B.S. and M.S. … and the three in front of it – 'R-E-V.'"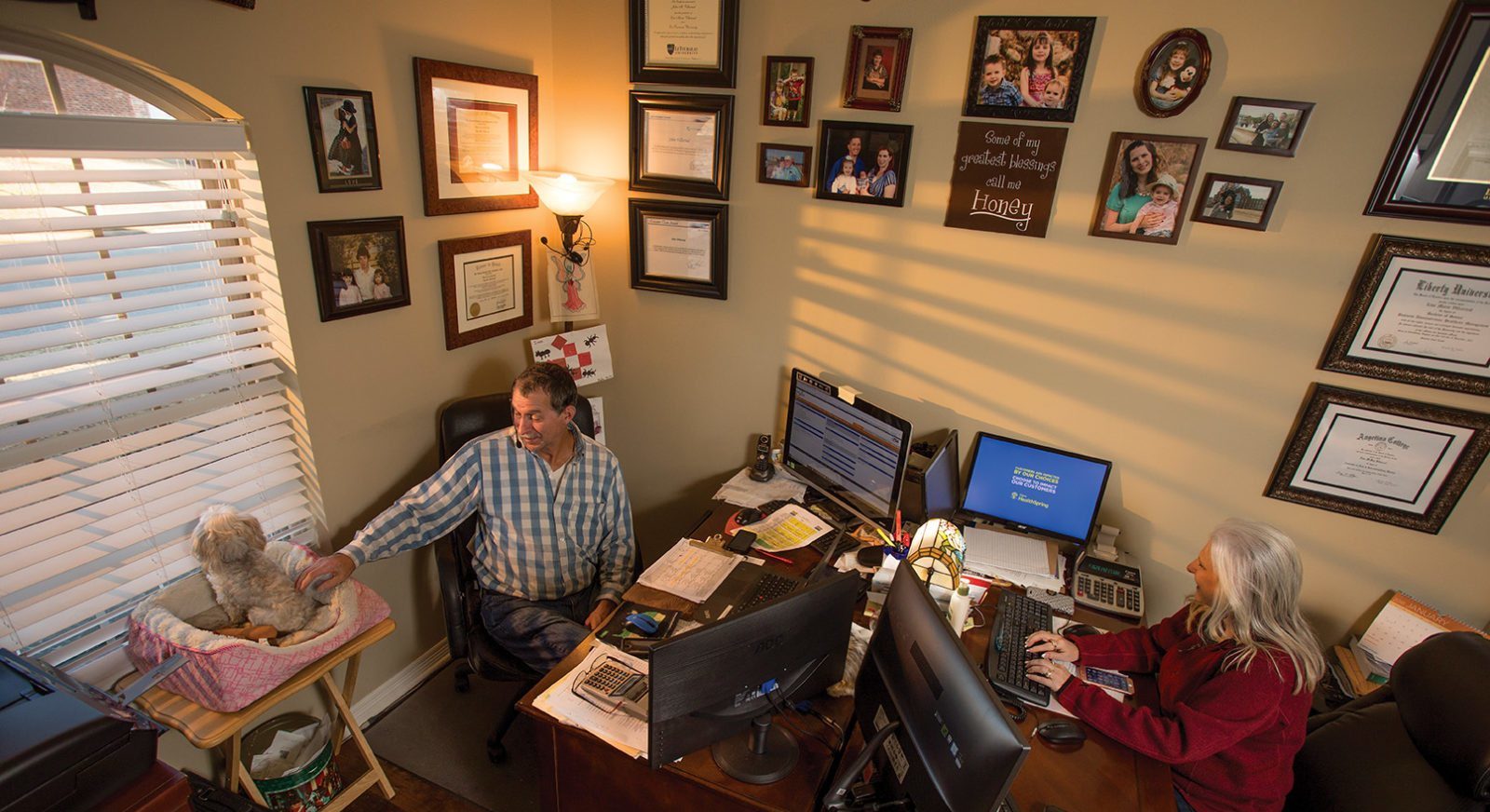 Villarreal earned two of her credentials—an associate degree and a certification as a First Assembly of God minister—on her own dime. But she can (and does) thank Cigna for picking up the tab for the two additional degrees: the bachelor's and her Master of Business Administration. If not for Cigna's Education Reimbursement Program, "I probably wouldn't have gone back to school," Villarreal admits.
The workplace benefit that returned Lisa Villarreal to college helps her company, too, a recent economic analysis shows. On one hand, the tuition program makes college affordable for hundreds of Cigna employees. On the other, it is a business strategy that gives Cigna a handsome financial return on investment. Cigna also realizes an intangible, perhaps even more valuable dividend: heightened employee loyalty.
In Villarreal's case, the tuition program helped her earn not one, but two degrees—and at a point in her life when most people are content to spend time spoiling the grandkids. In short, her education's been great—even though it came late.
Childhood sweethearts Lisa and John Villarreal married young (she was 17), moving quickly from high school to the work-a-day world to parenthood.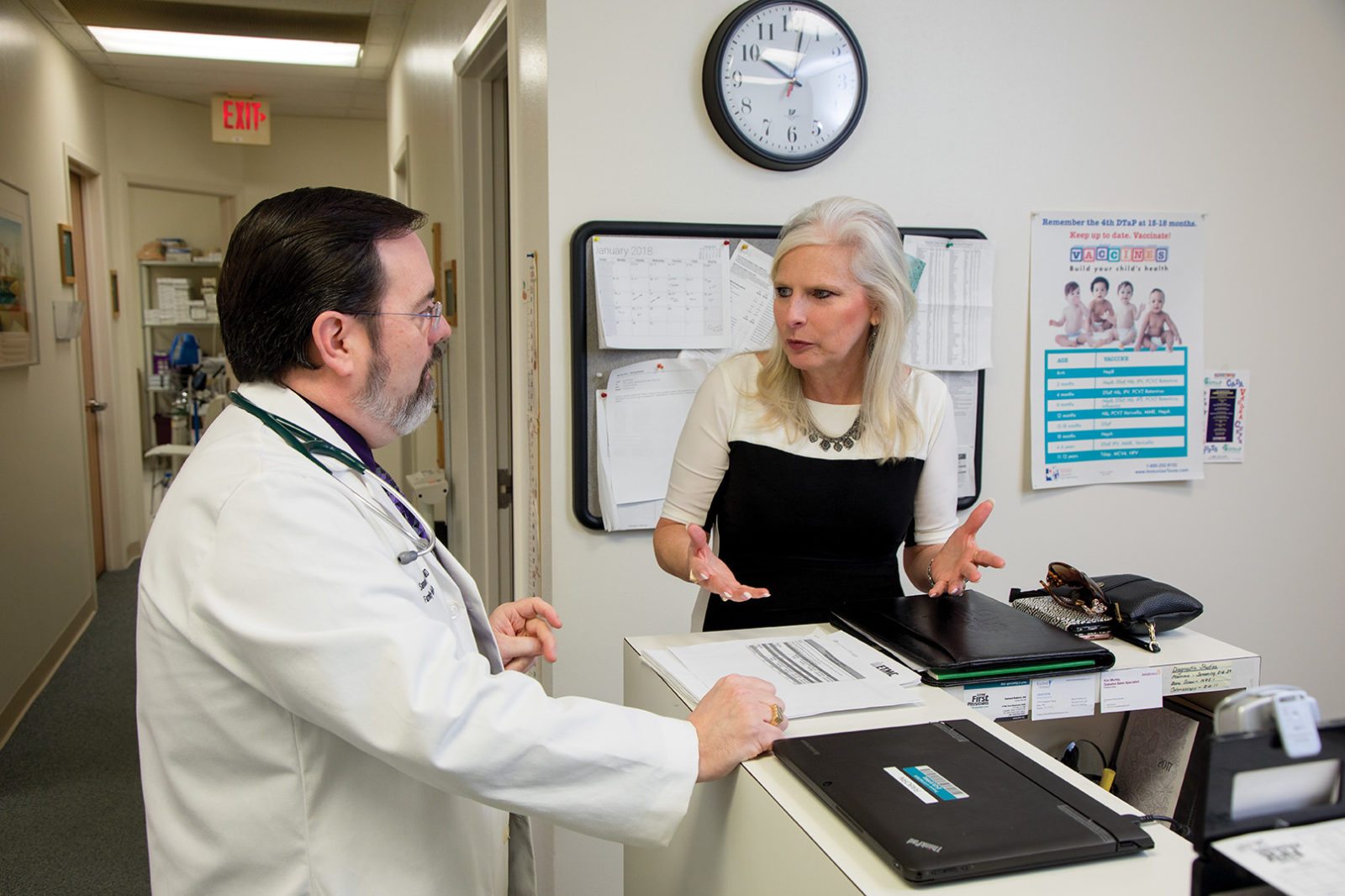 "All of that sort of ruled out college," Lisa says.
For years, a degree was immaterial to the Villarreals, who supported the family with John's income as a long-haul trucker and Lisa's management of medical offices. Over the years, Lisa's jobs teamed her with all kinds of health professionals, from psychologists and oncologists to family practice physicians. She learned a lot, and life was good for her and her family.
But as the college application process approached for teen daughters Michelle and Jessica, their 30-something mother decided to set an example.
Doing it for the kids
"I wanted to show my kids that I had what it took," Villarreal explains. "I figured if I modeled for them, they couldn't say, 'Mom, you didn't go to college, so you couldn't know what it's like.'"
Villarreal made her point by majoring in general studies at Angelina College in Lufkin, Texas, graduating in 1998. Associate degree in hand, she briefly considered the next step—a bachelor's program leading to a career as a history teacher. She quickly abandoned the idea, though, and assumed she'd never go back to school.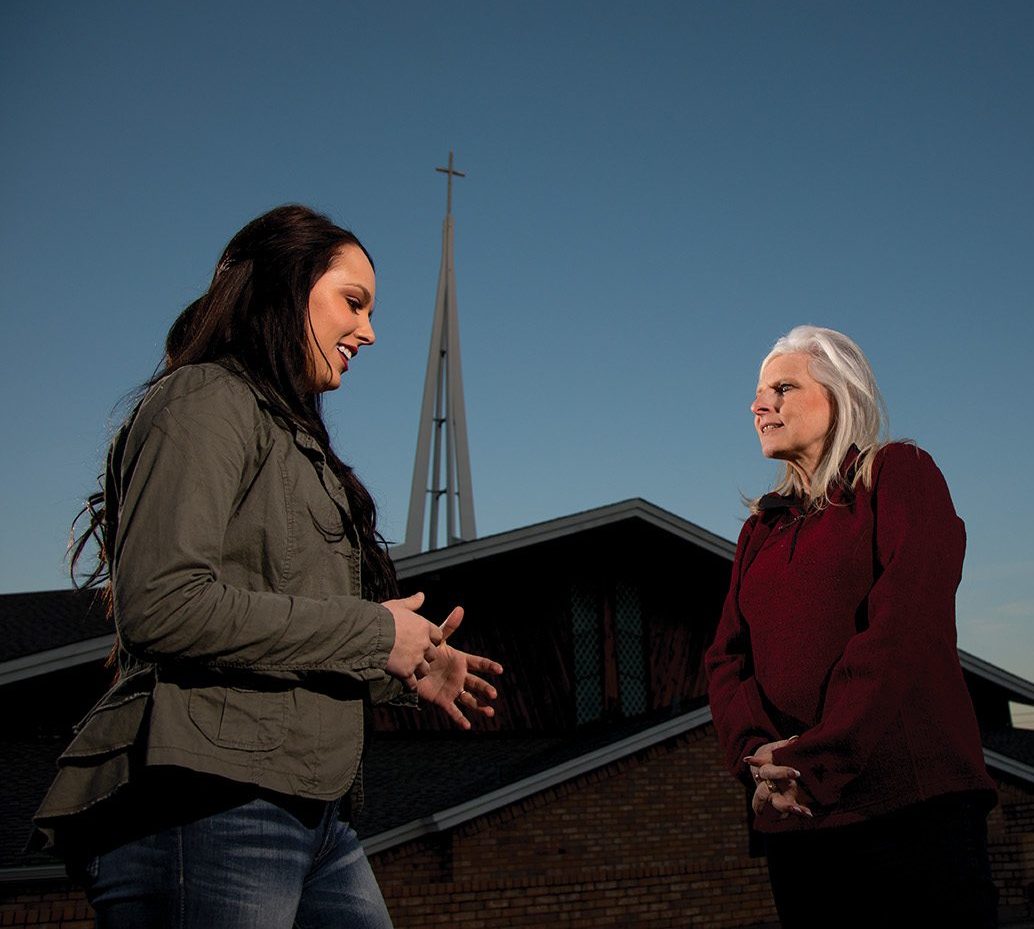 Villarreal didn't see it then, but she was just getting started.
Her second academic credential grew out Villarreal's longtime service as a volunteer youth leader in her church. Impressed with her connection to young people, leaders at Whitehouse Assembly of God church asked her to take over as the director of youth ministry. Villarreal agreed, with a caveat: She wouldn't accept the offer without earning a relevant credential.
In 2012, backed by a diploma from Global University, a Pentecostal seminary with an online presence, Villarreal was ordained as a First Assembly of God pastor. And she again assumed that her formal education had ended.
Wrong again.
Two things conspired to return Villarreal to school. First, a 2013 job offer from Cigna. Second, a conversation in which daughter Michelle told her that a bachelor's degree could well be the "greatest gift you can give us."
That sent Villarreal scurrying to find a suitable online undergraduate program. That search that drew her to Liberty University, a Virginia school that also allowed her to add a specialization in health care management to her bachelor's degree in business.
Villarreal quickly lined up the major and university. All that remained was finding a way to pay for the program. It was then that she recalled the Education Reimbursement Program she'd learned about during her orientation at Cigna. There was only one hitch: As a new employee, Villarreal had to wait six months to become eligible for the benefit.
Once eligible, Villarreal scoffed when Liberty advised her to set aside five years to earn the 78 credits required to complete the program. She told admissions officials: "Let's see how quickly I can get this done."
Two years and 10 weeks later, she had her degree.
In 2013, the year Villarreal enrolled at Liberty, the tuition program provided a $5,250 annual subsidy to undergraduates and $8,000 to graduate students. Cigna has since increased the reimbursements to $10,000 and $12,000, respectively. To qualify for full reimbursement, student-employees must enroll in what the company calls "strategic fields of study" (healthcare management, for example). Employees seeking degrees in non-strategic areas qualify for smaller reimbursements.
Cigna's program and similar initiatives funnel about $177 billion a year into the training and development of the U.S. workforce, according to a Lumina Foundation study on employer-subsidized education programs. On corporate balance sheets, employee educational supplements generally appear as tax write-offs. Cigna took a different approach, viewing the ERP as an investment—a talent-development strategy. The 2016 report—funded by Lumina Foundation and conducted by Accenture, a consulting and professional services company—characterized the program as a "high-quality learning … pathway to increase both employers' ability to compete and employees' access to career opportunity and higher wages."
The report's authors analyzed two years of outcomes generated by the Cigna program. The findings, which garnered attention from The Atlantic magazine and leading business publications, cited a net savings of $20 million and an ROI of 129 percent. In other words, for every dollar Cigna invested in the 2,220 employees who took advantage of the program from 2012 to 2014, the company got back one dollar and avoided $1.29 in additional costs.
And the dividends went well beyond the ledger sheet.
Compared to non-participants, employees in the tuition-reimbursement program also were promoted more frequently, seized new career opportunities at a higher rate, and, on average, realized a 43 percent salary boost during the two-year study period. The salaries of new employees also jumped 57 percent, a rate that outpaced the earning power of employees who did not participate.
And then there were the intangibles.
"Returning to school is stressful enough without the burden of cost hanging over you," says Alicia Phillips, a member of the Chattanooga-based Cigna Collaborative Care Innovation Team. "Going back is tough. It's like the first day of high school all over again."
Phillips, who earned a bachelor's degree thanks to the tuition subsidy, is now enrolled at the University of Tennessee-Martin, seeking a graduate degree in operational leadership with an emphasis in healthcare management. She says she'll repay Cigna's investment in her future by remaining with the company through thick and thin.
Impressive returns
In fact, employee retention figured significantly in the hefty cost savings that sparked widespread interest in the program. The Lumina-Accenture study showed that tuition program enrollees were 8 percent more likely to remain with Cigna than employees who chose not to participate. For a corporation with 31,000 employees, less attrition saves millions of dollars in costs for recruiting and orienting new employees—a process that can take up to 18 months.
The program also makes Cigna more attractive to potential job candidates.
"It makes us more competitive," Phillips says. "I tell kids who are looking for jobs to start at Cigna, put in the time and get an education along with the job."
But the lure of the tuition program isn't limited to entry-level workers. Baltimore native Jennifer Smoot had a hard-and-fast requirement when she launched her job search a half dozen years ago. "I wouldn't have taken a job that didn't have tuition reimbursement," says the 40-year-old wife and mother of two.
Smoot made a stab at college right after high school but decided quickly that she couldn't spend another four years sitting in classrooms. She dropped out just five weeks into the first semester—and she has no regrets.
"I just wasn't ready," Smoot recalls. "I decided I'd work for a while, figure out what I liked and didn't like and take it from there."
What ultimately drew her in was healthcare analytics, a high-tech subset of the industry, and one that inspired Smoot to seek out a community college program to sharpen her skills. Technology helped her there, too. She found an online program that allowed her to sidestep the classroom tedium that had turned her off as an 18-year-old.
The online coursework also stirred an appetite for learning. As soon as she earned one degree, Smoot was hungry for another, a bachelor's. She approached her employer—a small healthcare firm—about setting up a tuition-reimbursement plan for employees. Company officials empathized, but they said such a subsidy would exceed the firm's budget.
Smoot immediately began looking for a company that could afford to send her back to college. And she didn't have to look far; her firm did business with Cigna.
Smoot is now in her seventh year with the health benefits giant, working as a senior project management specialist. She's due to receive her bachelor's in information systems management this May from the University of Maryland University College, the system's online learning program.
Cigna recently eliminated a requirement that tuition program participants remain with the company for a specified time after earning a credential.
That means Smoot will graduate debt-free and with no strings attached. And that impresses another Cigna employee.
"It's a vote of confidence that tells us, 'We want to do the right thing for our employees whether they stay or not,'" Lane Johnson says. "And that speaks loud and strong about Cigna."
A registered nurse, Johnson had no shortage of medical expertise when she joined a Phoenix-based Cigna team 15 years ago. Before then, the Bachelor of Science in Nursing degree that Johnson had earned in 1991 from the University of Wisconsin-Eau Claire had served her well. But her new position with Cigna also required business skills, and that posed new challenges for Johnson.
"I never took a marketing class or a class in finance," she said. "And I certainly didn't have accounting."
Johnson knew she'd benefit from an advanced degree, but as a full-time employee and a single mother of two girls, she worried about trying to shoehorn school into her schedule.
And a graduate degree doesn't come cheap. As head of a one-income household that included a teen daughter who would soon need help paying for college, Johnson was understandably anxious about cost. Crunching the numbers, she estimated she'd need $10,000 annually for a Phoenix-area graduate program.
"Most people don't have that kind of money lying around," Johnson says. And she didn't either. She'd all but given up on her graduate degree when it dawned on her that Cigna offered a lifeline in the form of the tuition reimbursement program. It couldn't pay for everything, but it covered enough to make the program possible.
As a result, Johnson, then 46, became what she calls "one of those overachievers." She enrolled in nearby Grand Canyon University, a private, nonprofit Christian school that helped her build a graduate degree package that combines health management, business administration and a master's in nursing education.
Returning to school after 24 years has had its moments, Johnson admits.
"I'm a graduate student in my 40s, sitting in a basic accounting class. Sometimes it feels like I'm learning Chinese without knowing the alphabet," she quips.
At those times, Johnson, now 48, reminds herself that things would be a lot worse if not for the tuition program.
"It's still a lot of work," says Johnson, who is due to graduate in June. "But, boy, (the tuition aid) really made it possible for me to embark on a program like this."
Johnson isn't alone. After all, it was the program that enabled Rev. Lisa Villarreal to add all those letters after her name. The B.B. from Liberty University, by the way, last year turned into a master's degree with a specialization in healthcare administration from Longview, Texas-based LeTourneau University.
And if Villarreal wanted to keep climbing, the tuition program would help her to reach the top rung of the credentialing ladder. But Pastor Lisa swears—er, vows—that her college-going days are over. And this time she seems to really mean it.
"I know they'd pay if I wanted a doctorate," Villarreal says. "But I just don't want to write a 200-page dissertation on health care."