Indiana's civic health is suffering. The state ranked 41st in voting in the 2016 presidential election and was 37th in voter registration during the 2018 midterm elections, with just 65.3 percent of Hoosiers signed up to cast their votes.
The state's poor numbers were revealed in the 2019 Indiana Civic Health Index, which measures how actively citizens are engaged in their communities when it comes to voting, volunteering, and the public's trust in societal institutions compared to other states.
"Basically, it's a report card for Indiana's civic health—and we're not doing so well," said Charles Dunlap, executive director of the Indiana Bar Foundation.
The results from that index prompted the foundation to create a task force to study what types of education and programs could be created to improve Hoosiers' level of civic education and engagement.
Even though Indiana's voter turnout rate was 49.3 percent in 2018, up significantly from its historical low of 30 percent in the 2014 general election, Indiana still ranked 43rd in the nation that year.
"Indiana must put a priority on civic education for Hoosiers of all ages and backgrounds so they can be informed on the issues and engaged in the process," said Lt. Gov. Suzanne Crouch, chair of the task force.
The task force, funded in part by a Lumina Foundation grant, will use a variety of resources to inform its recommendations for change, Dunlap said. For instance, he said, task force members will hear from national experts involved in civic education efforts that are making a real difference in other states.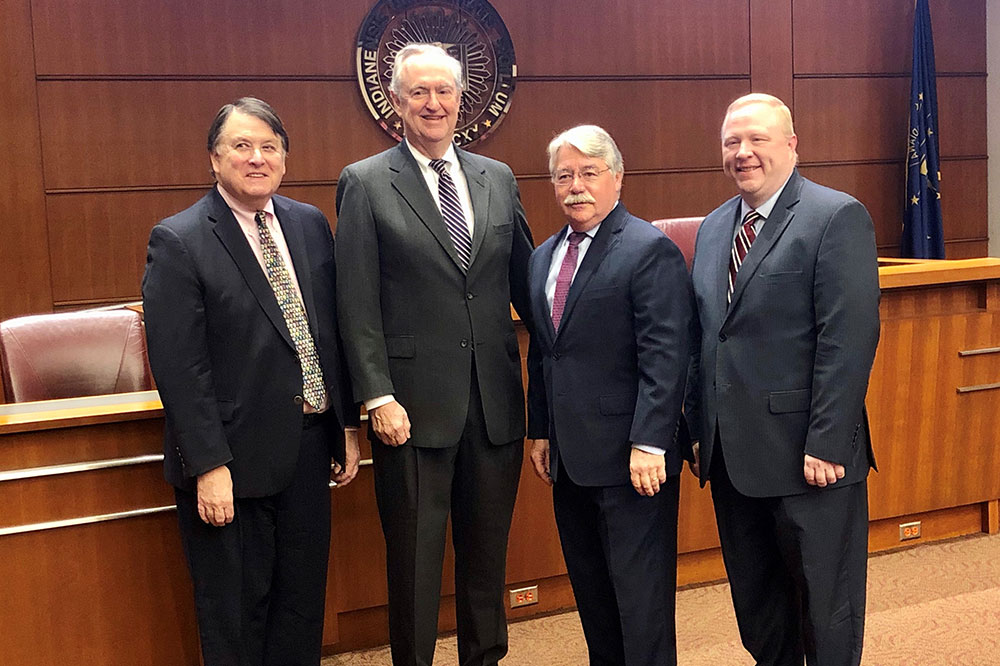 "The idea is to find ways to try to move Indiana from the bottom 10 of states to the top 10 of states in voting," said Dunlap. "That is a big goal."
In its first meeting in April, task force members heard from Ted McConnell, senior policy advisor at the CivXNow Coalition in Washington, D.C., and Shawn Healy, chair of the Illinois Task Force on Civic Education and director of the democracy program at the Robert R. McCormick Foundation in Chicago.
In addition to taking a national perspective, the task force is looking at the civic education programs, opportunities, and initiatives in communities throughout Indiana, talking to area teachers and school administrators.
The task force plans to produce a report that will include recommendations to increase civic education opportunities for all Hoosiers. That report, which is expected to be released before the next legislative session opens, should serve as a catalyst to increase Indiana's overall civic health, Dunlap said.
Members of the task force include Lemuel Watson, dean of Indiana University's School of Education; Indiana legislators; Indiana Supreme Court Chief Justice Loretta Rush; Indiana Bar Foundation leaders; teachers; university professors; school administrators, and Indiana Chamber of Commerce leaders.
---
Learn more about the Indiana Bar Foundation.