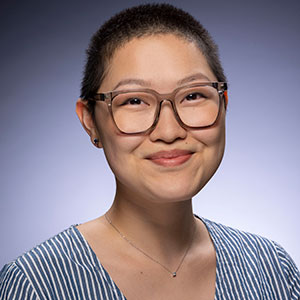 Elise Zhao serves as impact investing officer for Lumina Impact Ventures as part of Lumina Foundation, an independent, private foundation in Indianapolis that is committed to making opportunities for learning beyond high school available to all. Elise works on program integration, investee engagement, transactions, and developing and improving LIV systems and policies.
She joins us from Point B Consulting, a management consulting and venture investment company that offers a range of services including business technology, mergers and acquisitions, operations and process improvement, and organizational effectiveness. Elise served as an analyst on a range of projects mostly in the healthcare space and has outstanding project management skills.
She earned her bachelor's degree from the University of Chicago, where she majored in economics with a specialty in business and music. She is also a Maroon MBA Scholar at the Booth School of Business at University of Chicago.