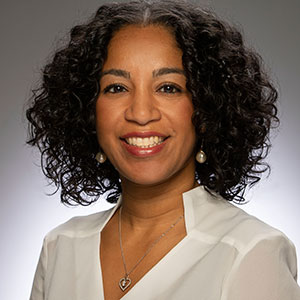 Jasmine Haywood, Ph.D., is a strategy director for student success at Lumina Foundation, an independent, private foundation in Indianapolis that is committed to making opportunities for learning beyond high school available to all. In that role, she leads a portfolio of work that supports the creation of a system in which student success and credential attainment are scaled up significantly, particularly at four-year institutions.
Before joining Lumina, Haywood was a visiting faculty member in the Department of Educational Leadership at Indiana State University. Prior to joining ISU, she was the managing editor for the International Journal of Qualitative Studies in Education, a research assistant at IUPUI's Center for Urban and Multicultural Education, and an admissions counselor at Rensselaer Polytechnic Institute.
Haywood has published peer-reviewed scholarship in the areas of Latino students in higher education, microaggressions, and faculty of color. She was named a 2016 Ebony Magazine Power 100 honoree and awarded the IU Neal-Marshall Alumni Club Standard Bearer Award. She holds master's and doctoral degrees in higher education and student affairs from Indiana University.