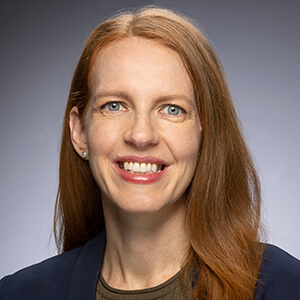 Terri Taylor, J.D., is strategy director for innovation and discovery at Lumina Foundation, an independent, private foundation in Indianapolis that is committed to making opportunities for learning beyond high school available to all. Working from Lumina's office in Washington, D.C., Taylor leads the foundation's efforts to develop new strategies to respond to the increasingly common question, education for what? This involves exploring new topic areas, building new relationships, and promoting systemic approaches to prepare people for human work in an increasingly complex, technology-mediated society.  She also serves on the team dedicated to increasing bachelor's degree attainment at four-year institutions. In her prior role at Lumina, Taylor led the foundation's postsecondary finance work, including state-level efforts to support adult learner enrollment and success, exploration of challenges and opportunities for borrowers of color, and innovative approaches to postsecondary finance.
Before coming to Lumina, Taylor worked at EducationCounsel, where she advised organizations, institutions, and foundations and wrote on equity, quality, and attainment. She worked with several postsecondary institutions and organizations on race-conscious practices, including deep involvement in U.S. Supreme Court advocacy related to the Fisher and other admissions cases. During this time, she worked with Lumina on new federal policy approaches to quality assurance and served as an advisor for Lumina's racial equity project.
Terri earned a bachelor's degree, with distinction, in American studies and religious studies from the University of Virginia and a law degree from Georgetown University Law Center. She started her career in education as a Peace Corps volunteer, teaching English as a second language in Kyrgyzstan.