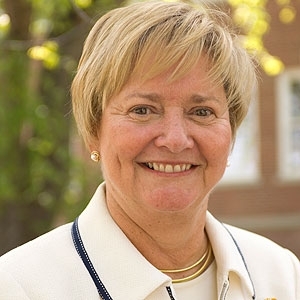 BOARD MEMBER
J. Bonnie Newman
J. Bonnie Newman is the chancellor emeritus of the Community College System of New Hampshire, the former interim president of the University of New Hampshire and executive dean at Harvard University's John F. Kennedy School of Government.
Newman is a director of Lumina Foundation, Gilbane Building Company, Exeter Health Resources and Exeter Trust Company. She is the former chairman of the United States Naval Academy Board of Visitors and former vice-chair of the New Hampshire Charitable Foundation.
In the public sector, Newman served on Capitol Hill and in the Reagan and Bush administrations. From 1989 until 1991 she served as assistant to the president for management and administration, where she oversaw all administrative operations for the White House and Executive Office of the President during the transition and administration of President George H.W. Bush. President Ronald Reagan nominated Newman to the position of assistant secretary of commerce for economic development and the United States Senate confirmed her appointment in February 1984. Earlier, she served as associate director of the Office of Presidential Personnel at the White House and as chief of staff for New Hampshire Congressman Judd Gregg.

A resident of Palm coast, Florida, Newman is a graduate of St. Joseph's College of Maine and The Pennsylvania State University.