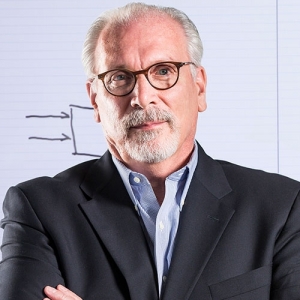 LUMINA FELLOW
Richard DeMillo
Richard (Rich) DeMillo is director of the Center for 21st Century Universities (C21U) and a distinguished professor of computing at the Georgia Institute of Technology, the only technological university consistently ranked as one of the top ten public universities in the U.S. and regarded internationally as a premier institution. He founded and leads C21U, a unique institution that serves as Georgia Tech's "living laboratory" for fundamental change in higher education. As the chair of the Provost's Council for Educational Technology, DeMillo is responsible for educational technology innovation on campus. He is also a national leader and spokesperson for the online revolution in higher education.
As the consulting principle scientist at the Qatar Computing Research Institute (QCRI), DeMillo provides strategic leadership and direction to QCRI's rapidly expanding research programs aimed at establishing Qatar as a world-class innovation center in computer science and related fields.
DeMillo returned to academia in 2002, as the John P. Imlay Jr. Dean of Computing at Georgia Tech after a successful career as an executive in industry and government. Previously, he was chief technology officer at Hewlett-Packard and vice president and general manager in charge of Information and Computer Sciences Research at Telcordia Technologies (currently Ericsson). DeMillo also directed the Computer and Computation Research Division of the National Science Foundation. During his twenty-year academic career, he held positions at Purdue University, the University of Wisconsin-Milwaukee, and the University of Padua (Italy).
As dean of the College of Computing, DeMillo was a transformational figure at Georgia Tech. He led the college to a period of aggressive growth at a time when computer science enrollments were in decline nationally. Under his leadership, the college launched three schools, two research centers, three international programs, and seven degree programs. Additionally, annual expenditures doubled, and he oversaw significant facilities expansions, including the groundbreaking and construction of the 200,000-square-foot Christopher Klaus Advanced Computing Building. DeMillo also launched a new curriculum concept called "Threads," a student-centered approach to undergraduate education that has influenced computer science programs nationally and internationally.
The author of more than 100 articles, books, and patents, including Abelard to Apple: The Fate of American Colleges and Universities, published by MIT Press in 2011, DeMillo's research has spanned the field of computer science. His present research interests are focused on information security, software engineering and educational technology.
A Minnesota native, DeMillo received his undergraduate degree in mathematics from the University of St. Thomas in St. Paul, Minnesota and a PhD in information and computer science from Georgia Tech. He is a frequent keynote speaker at conferences and symposia and writes several popular blogs on business innovation and innovation in higher education.