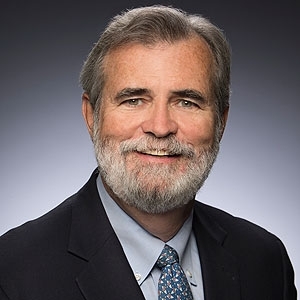 BOARD CHAIR
F. Joseph Loughrey
Joe Loughrey is the former president and vice chairman of Cummins Inc., a company he served for more than 35 years, retiring in 2009. Cummins, based in Columbus, Ind., is the world's largest independent manufacturer of diesel engines.
Loughrey is recognized as a leading proponent of advanced manufacturing, both in Indiana and nationally. He served as board chairman of the Manufacturing Institute and is the founding chairman of Conexus Indiana, serving from 2007-2012. He chairs the board of Hillenbrand Inc. and also serves on the boards of Oxfam America, the Vanguard Group,  The V Foundation for Cancer Research, and Saint Anselm College.
Loughrey is a graduate of the University of Notre Dame, where he serves as a member and former chair of the Advisory Council to the College of Arts & Letters and as chair of the Kellogg Institute for International Studies Advisory Board.
His honors include being named to the Irish America Business 100; Distinguished Alumni Honoree for Massachusetts Boys' State 60th Anniversary; AIESEC Lifetime Achievement Award; Volunteer of the Year for the Association of Retarded Citizens; and in 2007 he was given the Achievement Award for Business by the Ireland Chamber of Commerce in the U.S. and the Dick Johnson Leadership Award by the March of Dimes.
He was named Indiana Global Business Person of 2007 and named a Sagamore of the Wabash by Indiana Gov. Mitch Daniels in 2008. He received the Ellis Island Medal of Honor in 2008. In 2009 he was given the John F. Kennedy National Award by the St. Patrick's Committee of Holyoke, Mass., the William R. Laws Human Rights Award by the Human Rights Commission of Columbus, Ind., and was elected to the Indiana Academy. In 2015 he received an honorary doctorate from Saint Anselm College in New Hampshire for his philanthropy and volunteerism. In 2018, he was the inaugural recipient of the Andre Lacy 'Vanguard' Award.