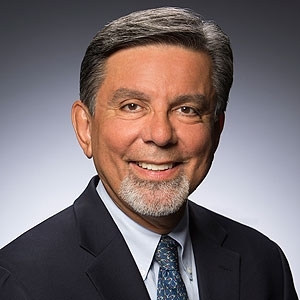 BOARD MEMBER
Frank D. Alvarez
Frank D. Alvarez is chief operating officer of the Pacific Northwest University of Health Sciences, the first medical school established in the Pacific Northwest in 60 years. A nonprofit university, PNWU is dedicated to recruiting, educating and returning physicians and other health care professionals to underserved and rural communities in Alaska, Washington, Oregon, Utah, and Montana.
Alvarez is a former president and CEO of the Hispanic Scholarship Fund (HSF), where he worked to strengthen the United States through advancing the academic achievement of Hispanic Americans. HSF, the nation's largest Hispanic scholarship-awarding organization, has granted more than $350 million in scholarships to more than 55,000 college-attending Latinos.
Prior to his work with HSF, Alvarez served as president and CEO of TMC HealthCare, a regional healthcare corporation serving southern Arizona and northern Mexico. He also served as president and CEO of the Maricopa Integrated Health System in Phoenix and held various administrative positions with Kaiser Foundation Hospitals and Health Plan in northern California.
Throughout his career, Alvarez has maintained a commitment to improving the educational attainment of underrepresented students and has been active in local and national educational activities. He is a former trustee of Western Governors University and a former member and chairman of the Arizona State Board of Education. He also served as co-chair of the Pima County (Tucson) Business & Education Round Table and as a board member of the Arizona School Readiness Commission.
Alvarez holds a bachelor's degree in business administration from Loyola Marymount University, a master's degree in public health from the University of California-Berkeley, and a master's in business administration from the Stanford University/Kaiser Permanente Executive MBA Certificate Program.