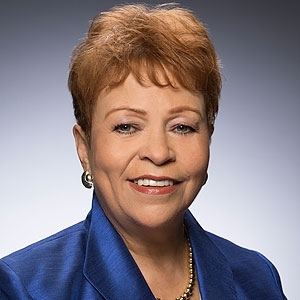 BOARD MEMBER
Marie V. McDemmond
Marie V. McDemmond is President Emerita of Norfolk State University where she served as President from July, 1997 to January, 2006. She is a founding member of the Board of the Lumina Foundation for Education, where she served as Chair for three years. Dr. McDemmond is a member of the Board of Trustees of Xavier University of Louisiana, her alma mater, where she chairs its Business Affairs Committee. She received her masters from the University of New Orleans, did additional graduate work in public finance and management from the State University of New York at Albany, and received her doctorate from the University of Massachusetts at Amherst.
Dr. McDemmond has extensive experience in higher education finance having served as Vice President for Finance and Chief Operating Officer at Florida Atlantic University in Boca Raton, Florida as well as Vice President for Budget and Finance at Atlanta University (now Clark Atlanta University). She has held other higher education finance positions including Assistant Vice President for Finance at Emory University and Associate Vice Chancellor for Administration and Finance and Budget Director at the University of Massachusetts at Amherst. She has been active in professional organizations having served as President of the Southern Association of College and University Business Officers (SACUBO) and served on the board of the National Association of Business Officers (NACUBO). She served a three year term on the National Board of the Leukemia and Lymphoma Society.
Dr. McDemmond has been active in women's leadership organizations and taught finance and budgeting for many years in Project HERS at Wellesley and Bryn Mawr Colleges. She was President of higher education women's organization in New England and Florida. Dr. McDemmond is Principal of McDemmond and Associates where she conducts financial management reviews for colleges and universities. A recipient of many awards and honors, a lecture series in her name occurs each year at the Millennium Leadership Institute of the American Association of Colleges and Universities (AASCU), where she teaches its financial management component. She has a $32 million applied research center named in her honor at Norfolk State University. She has been awarded several honorary degrees.