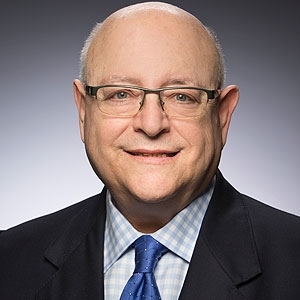 BOARD MEMBER
Mark G. Yudof
Mark G. Yudof served as the 19th president of the University of California from March 2008 through September 2013. He is now president emeritus and professor of law emeritus at the UC-Berkeley School of Law. Yudof serves on the governing boards of the Israel Institute, the University of Haifa, and Hebrew University. He is the chair of the advisory board of the Academic Engagement Network.
Yudof served as chancellor of the University of Texas System from August 2002 to May 2008 and as president of the four-campus University of Minnesota from 1997 to 2002. Before that, he was a faculty member and administrator at the University of Texas at Austin for 26 years, serving as dean of the law school from 1984 to 1994 and as the university's executive vice president and provost from 1994 to 1997.
Yudof is an authority on constitutional law, freedom of expression and education law who has written and co-edited numerous publications, including Educational Policy and the Law. He is a fellow of the American Academy of Arts and Sciences and a member of the American Law Institute. He served a two-year term on the U.S. Department of Education's Advisory Board of the National Institute for Literacy and also served on the President's Council on Service and Civic Participation.
A Philadelphia native, he holds bachelor's degrees in political science (1965) and law (1968) from the University of Pennsylvania. He was awarded the Alumni Award of Merit (2001) and the James Wilson Award (2004) by the University of Pennsylvania Law School for his years of service and contributions to the legal community.
In 1993, he and his wife, Judy, a past international president of the United Synagogue of Conservative Judaism, were co-recipients of the Jewish National Fund Tree of Life Award. In 2016 he was presented with the Maimonides Award from Hillel International.