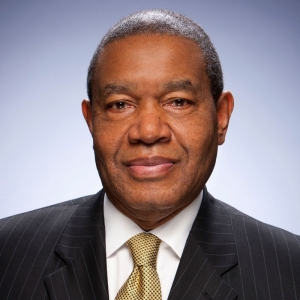 VICE PRESIDENT, SENIOR ADVISOR TO CEO
Samuel Cargile, Ph.D.
Samuel Cargile, Ph.D. joined Lumina Foundation in 2001. He is one of the architects of the Achieving the Dream: Community Colleges Count initiative and led its successful transition to Achieving the Dream, Inc., an independent nonprofit organization that is now leading a national reform network of almost 200 colleges in 32 states and the District of Columbia dedicated to student success and completion. Currently, he manages the Foundation's grants budget, serves as liaison to the City of Indianapolis, and as equity counsel and senior advisor to the CEO. Previously, he served as a program officer at the Wallace Foundation in New York City and Lilly Endowment in Indianapolis. He has lived in Kimberley, South Africa where he served as a long-term consultant (with SIPU International of Stockholm, Sweden) to the Department of Education, Training, and Arts and Culture of the Northern Cape Province. Other positions he has held include Executive Assistant to the Chancellor and Assistant Vice Chancellor for the Division of Academic Support Services at the University of Wisconsin Oshkosh, Director of the Office of Minority Education at the American College Testing Program in Iowa City, and Director of TRIO programs at the Milwaukee School of Engineering. He is a former national education policy fellow of the Institute for Educational Leadership at George Washington University in Washington, DC and higher education policy analyst in the Office of the Assistant Secretary for Planning, Budget and Evaluation, U.S. Department of Education, Washington, DC. Cargile is a native of Milwaukee and received his Ph.D. from the University of Wisconsin Milwaukee.