America has always been billed as the land of opportunity, the setting for second chances. Even centuries before the founding of the Republic, people were drawn to the New World because it was just that: new. This has always been the place to start fresh … to break the mold … to build a different, better life.
That quintessentially American idea endures, of course. Personal transformation is still possible. But if there's one place in our society where second chances are hard to come by, it's the criminal justice system. In too many places, and for far too many people, the mistakes that lead to prison—even when fully paid for—are never truly overcome.
The American criminal justice system holds more than 2.3 million people, 1.6 million of them in state and federal prisons. One in five of these prisoners—nearly half a million Americans—are being held for nonviolent drug offenses. Also, the racial and ethnic makeup of the nation's inmate population reflects a pernicious pattern of inequity. According to figures from the 2010 Census, whites represent 64 percent of the nation's population, yet they account for only 39 percent of those imprisoned. Latinos, 16 percent of the overall population, account for 19 percent of those behind bars. And African-Americans, who represent just 13 percent of the U.S. population, account for 40 percent of those incarcerated.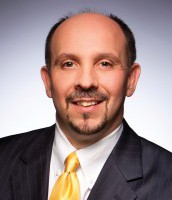 Even more pronounced, perhaps, are the educational inequities behind those prison walls. Nearly four in 10 federal and state inmates (37 percent) lack even a high school diploma or GED, and nearly twice that number (78 percent) lack postsecondary education. By comparison, fewer than two in 10 Americans "on the outside" are high school dropouts, and well over half have at least some college.
These educational inequities matter—not just to those directly affected, but to all of us as Americans. Research has proven that better-educated offenders are less likely to be rearrested or imprisoned again. In fact, studies suggest that graduating from college programs decreases recidivism dramatically—by as much as 72 percent.
Today, more than ever, successful second chances depend on high-quality postsecondary education. And that's what this issue of Lumina Foundation Focus is about. It goes behind the walls of the nation's correctional facilities to examine postsecondary programs that serve the people who need those programs most. In this issue of Focus, you'll read some inspiring personal stories. For example:
You'll meet Tyrone Werts, who spent 36 years behind bars after being sentenced to life imprisonment at age 23 when his partners in a Philadelphia robbery wound up killing one of their victims. Today, five years after his sentence was commuted, Werts helps lead the Inside-Out Prison Exchange Program, an educational initiative he helped create while incarcerated.
You'll learn about Alelur "Alex" Duran, a Bronx native who is up for parole this November, ending a 12-year prison term that included long stretches in solitary confinement. Fortunately, Duran's incarceration was also marked by his involvement in the Bard Prison Initiative (BPI), a nationally known program founded in 1999 by students at Bard College in New York. Duran earned his GED in prison and, thanks to BPI, is thriving in postsecondary education—even participating on BPI's intercollegiate debate team.
You'll read about James Monteiro, a Providence, R.I., native who spent two decades behind bars after racking up multiple felony convictions in five states. Released from a Maryland prison in 2009, Monteiro returned to his hometown and vowed to turn his life around. His first step was to enroll in College Unbound, an innovative educational program for nontraditional learners. Today, College Unbound is a nationwide success story, and Monteiro is the founder and director of its Prison Bridge Program.
All of these stories convey a vital message. They offer compelling evidence of the inherent value in every life, and of the transformational power of postsecondary education. At Lumina, we're convinced that every American needs to tap into that power … just as we believe that everyone deserves a second chance.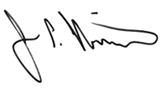 Jamie P. Merisotis
President and CEO