If you're like most Americans, when you hear the term "college student," a picture comes to mind: A young person—late teens or early 20s—walking across a leaf-strewn quad with a backpack slung across one shoulder. It's an evocative image—iconic, even. It's also wrong.
In fact, not even a third of today's American undergraduates fit the traditional mold of a full-time student seeking a bachelor's degree on a residential campus. Nearly two of every five college students (37 percent) are 25 or older; a similar percentage (38 percent) attend part time, and an even greater proportion (43 percent) attend institutions that don't grant bachelor's degrees.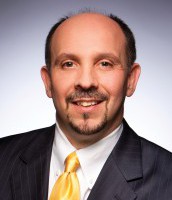 Don't misunderstand. The changing image of today's student is a positive sign. It shows that higher education is more inclusive than in the past, more accessible to all types of people who aren't the children of the nation's elite.
That's good—not just socially and ethically, but in practical, economic terms. The fact is, we simply cannot prosper as a nation without a broad swath of well-educated, highly skilled people. And that means millions more individuals—from all demographic groups—need to earn degrees and other high-quality credentials beyond high school.
Americans understand this, and the numbers prove it. A recent survey from the New America think tank shows that nearly 80 percent of respondents see value in attending college. It's easy to see why. According to the New York Federal Reserve, college graduates earn, on average, 80 percent more than those who don't attend, and they're less likely to experience unemployment. Economists at the Georgetown Center on Education and the Workforce estimate that a bachelor's degree is worth $2.8 million, on average, over a person's lifetime.
But there's a different set of numbers out there—disturbing data points that cloud the positive picture of higher education. Simply put: Rising college costs are making it increasingly difficult, often impossible, for many Americans to realize the benefits that flow from earning a degree or certificate.
For decades, increases in college tuition have vastly outpaced inflation. In the past 35 years, as median household income increased 32 percentage points above the inflation rate, tuition rates have exploded, exceeding the rate of inflation by five times.  
When it comes to college enrollment, money matters—a lot. Ninth-graders from high-income families in 2009 were 1.6 times more likely than their low-income peers to have enrolled in some form of education beyond high school by 2016. And among those who are enrolled, daily financial pressures—issues with child care, transportation, housing and food insecurity, for example—can quickly derail even the most dedicated student. 
In short, more and more students need help to gain access to college and to stay on the path that leads to a credential. Traditional financial aid such as grants and loans can offset some of the cost. But huge numbers of today's students—many of them older adults with children, jobs, and other responsibilities—have needs that outstrip such aid. For these students to succeed, colleges and universities must commit to a more holistic approach. They must provide wraparound services, a network of supports designed to meet students' individual, real-life needs.
The good news: Providing such a support network isn't just a pipe dream. Many colleges and universities across the country are doing it and doing it well. They're working in ways that align with the principles laid out in Beyond Financial Aid, a recently updated report that serves as a blueprint for institutions and systems dedicated to ensuring the success of students from low-income families.
This issue of Focus magazine takes you to a few of those committed campuses and shares real-life stories of the students they've helped. In the process, you'll also meet the dedicated educators who are driving the effort.
For example, at Morgan State University in Baltimore, you'll meet Assistant Vice President Tiffany Mfume, who says: "Nothing is as important as the work we are doing to change the lives of the students we serve."
At Georgia Gwinnett College near Atlanta, you'll hear from Chief of Staff Dan Nolan, one of several ex-military officers in the college's leadership ranks. "When bad things happen (to students), we'll rally very quickly," Nolan says. "It's in our nature: How can we serve? How can we help?"
And in north Texas, you'll meet Amarillo College President Russell Lowery-Hart, who has made it his mission—and the college's—to tackle student poverty head-on, one student at a time. "We have to understand why students make the decisions they make," Lowery-Hart insists. "The most powerful thing we can do … is to uncover the why. If you uncover the why, you'll figure out the what."
All the information in this issue of Focus has a central aim: to paint a more accurate picture of today's students, particularly the growing number of those who face financial need. As a nation, we must get to know these students much better so we can help them reach their education goals. They need us.
More to the point: We, as a nation, need them. They are our future—a vast, largely untapped reservoir of talent. Institutions that follow the principles laid out in Beyond Financial Aid are leading the way in developing that talent. We at Lumina are proud to share their stories—and their mission.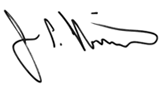 Jamie P. Merisotis
President and CEO