Creating veteran-friendly institutions is particularly difficult for community colleges. Two-year institutions enroll the majority of students who have performed military service, yet they frequently lack resources they need to help vets.
John Vasquez, a 48-year-old career Navy seaman who suffers from PTSD, can vouch for those challenges. Two years ago, a counselor at VA's Vocational Rehabilitation office in El Paso, Texas, informed Vasquez that the government would pay for him to attend El Paso Community College (EPCC). Given his dwindling career options, Vasquez jumped at the opportunity. "Go to the VA office at the school, and you'll be taken care of," the counselor told him.
Vasquez served in the Navy for 20 years, retiring in 2004. (His sons, 24 and 26, are Marines who recently returned from Afghanistan.) Back in the civilian world, he "worked a lot of in-between jobs," but the economy worsened, and even menial work at auto parts stores and construction sites disappeared. College seemed his last, best hope. His goal is to earn an associate degree in business management, maybe a bachelor's — something that will lead to a good job.
It hasn't been easy. He doesn't relate well to younger students, and he's had to take developmental algebra. Back in a classroom for the first time since graduating from high school in 1982, Vasquez has enough struggles without the added stress of dealing with a college infrastructure that at times has let him down.
"A lot of schools will say they are veteran-friendly because they've got a VA office, but that is as far as it goes," he says. "Someone needs to do something to better the system for student veterans."
"Every day I get up and fight my anxieties," he says. "A lot of vets fall. I'm afraid that someday I might fall."
The benefits puzzle
Frank Guerra, 66, served in the Air Force from 1966 until 1970. He enrolled at EPCC in 1974 and began advising EPCC students three years later. At the time, education benefits were straightforward. Veterans could go to college on the Vietnam-era education G.I. Bill. Their dependents could use the benefit for college if the veteran were completely disabled or dead. Since then, things have become more complicated, Guerra says.
Amendments to the original G.I. Bill of 1944 provide more choices: the Montgomery G.I. Bill, the Montgomery vocational rehabilitation program, the Survivors' and Dependents' Educational Assistance Program (DEA), the new Veterans Retraining Assistance Program (VRAP), programs for Reservists (Chapters 1606 and 1607). And now there's the post-9/11 G.I. Bill, which is the most popular and the most complex of them all.
"That program has really grown," says Raul Lerma, executive director of EPCC's financial aid office. He describes the program, officially the Post-9/11 Veterans Educational Assistance Act of 2008, as "detailed." The challenge for the college is sharpening students' "understanding of the program and guiding them through the maze," he says. "It's an ongoing process."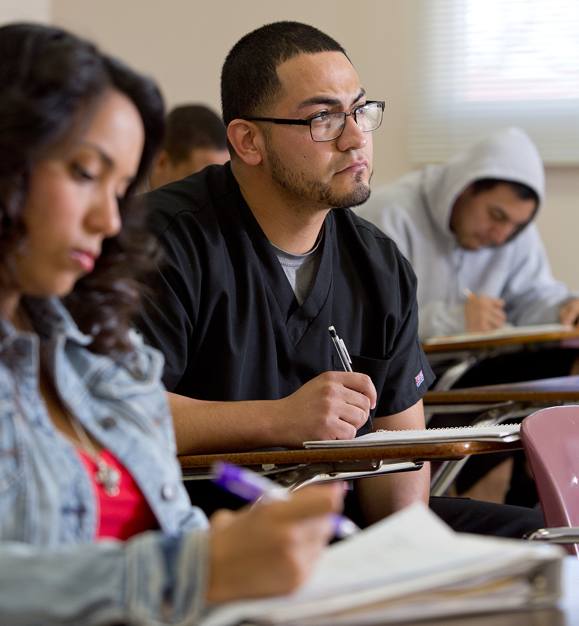 Fernando Martinez, an El Paso native who served in the Army from 2003 to 2010, says he and other veterans frequently opt to use the post-9/11 G.I. Bill education benefit, even though it's not always the best option. Martinez says he made a selection without considering all of the details and implications. "I got bamboozled," admits Martinez, a former car salesman. "The challenge is to get the right information. There should be more veteran advisers and a counselor for veterans."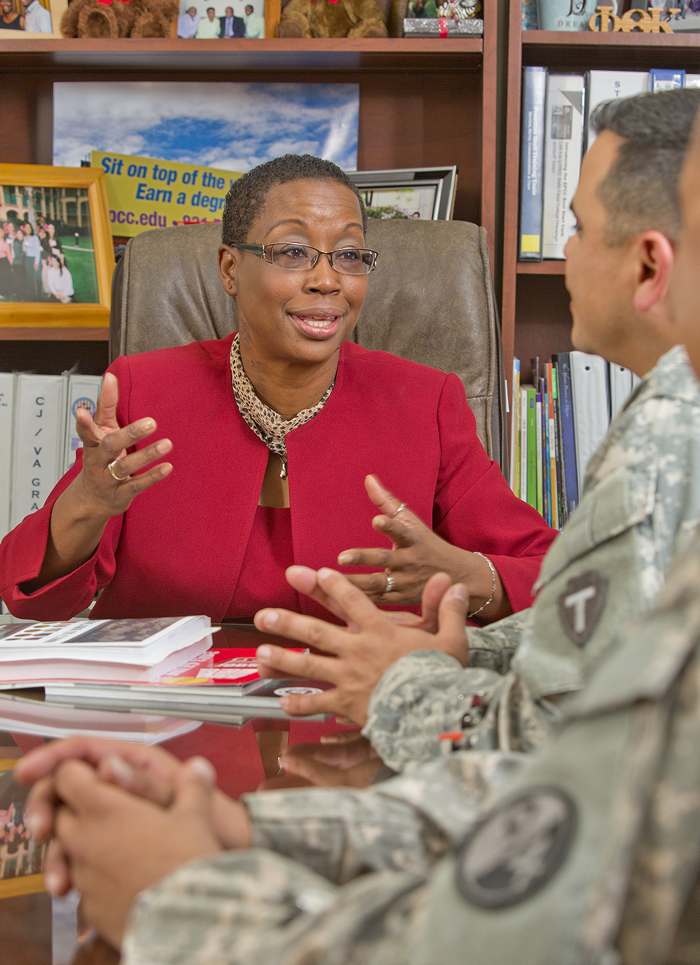 Arvis C. Jones, director of student leadership and campus life on EPCC's Valle Verde campus, agrees that there is a need for more advisers. "When there is not enough staff or time to spend with the individual, it's difficult to impart the information to them so that they have a full understanding of their options," she says.
Delays in disbursing benefit checks issued by the VA are another source of friction. Failure to pay tuition on time can mean student veterans are dropped from classes. VA's bureaucratic missteps put "schools in an adversarial relationship with the veterans," says Terra Benson, director of admissions and registrar at Pima County Community College in Tucson.
From bombs to books
Martin Fennelly, 28, enlisted in the Army in 2004 and learned to dispose of bombs. Detonating ordnance, even from a distance of 100 yards, often means that "you get the crap knocked out of you," says Fennelly, who stopped counting the number of disposals after 100. Doing his job resulted in a traumatic brain injury, hearing loss in one ear, vertigo, tinnitus, dizziness, migraine headaches and short-term memory loss.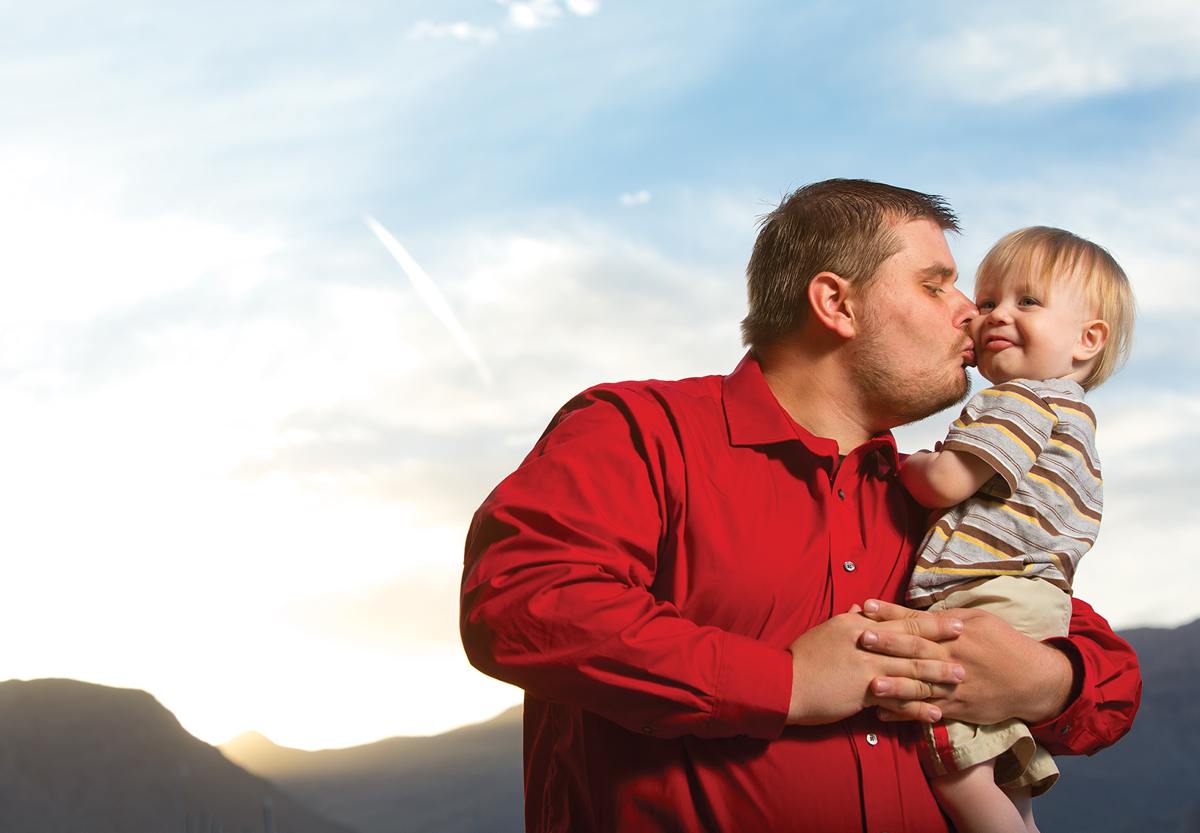 In 2010, out of the Army and unable to find a job, Fennelly used the vocational rehabilitation benefit to begin taking classes at EPCC. He expected to struggle a bit. At Johnsonville High School in upstate New York, he had been "average in every way," finishing 25th in a class of 50 students. What he didn't anticipate was that the college would struggle too.
"It's really tough," says Fennelly, who criticizes Congress for offering financial incentives to veterans without providing the funds that colleges need to properly serve these students. "This is probably the largest amount of veterans they've had. There are growing pains."
Fennelly says his monthly housing allowance is tied to the number of days he is in school that month, a calculation that had him scrambling to pay rent during the holiday break. "Christmas is pretty tough on veterans going to school and using their benefits," he says. "Those are the things they don't tell you."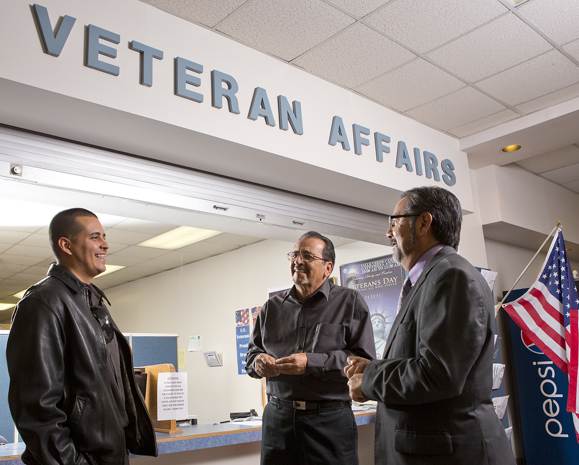 Fennelly, who has a wife and three children, earned his associate degree in May. He intends to pursue a bachelor's degree at the University of Texas at El Paso or New Mexico State University. He dreams of a job in the medical field that will allow him to afford a house, a car and college for the kids. "I just want to make enough to provide for my family," he says.
He knows that college is the best way for him to reach that seemingly simple goal. And, to their credit, officials at EPCC are working to help him get there. Still, like hundreds of other institutions all over the nation, EPCC lacks the resources necessary to support truly comprehensive services for military veterans.
In fact, despite the oft-voiced national pledge to "support our troops," programs like those at Rutgers and the University of Arizona are very much the exception, not the rule.
"A lot of other campuses around the country have failed," says Arizona's Dan Standage. "I talk to a lot of guys (from other campuses), and they don't feel like anyone cares about them."
Rico Pereyda certainly remembers that feeling. But now he's one of the lucky ones. On a balmy, late-winter day, under a wide blue sky, Pereyda sits at a patio table on the Arizona campus and talks about the strides he's made since coming to college. "The most rewarding thing I've done here is help other people," he says.
That realization about his recent past has helped Pereyda focus on the future. With his bachelor's degree now firmly in hand, he ruminates on the concept of service — on what it means to live a fulfilling life. And his immediate concern is one that hits close to home: He's working to empanel a group of experts to examine suicide among veterans.