"College changes lives."
We've all heard those words; and if you're at all like me, you've probably lived them. For most of us — without a doubt for me personally — the college experience was transformative. Higher education changed my life fundamentally, and very much for the better.
Sadly, for far too many of today's students, the life changes associated with college aren't always so positive. In fact, for a growing number of Americans, the college experience isn't so much a path to progress as it is an obstacle course … or a minefield.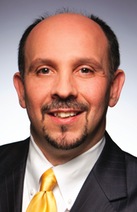 Lacking adequate guidance for navigating a complex system, confronting ever-rising costs, juggling family and work responsibilities — today's students often face formidable barriers. They know that a college credential is the key to a better future, but they struggle to grasp that key and make it fit the lock of their daily lives.
This issue of Lumina Foundation Focus highlights those real-life struggles. It looks at the college experience through the eyes of three 21st century students. You'll read about:
Quanisha Smith, a Boston native who, during a campus visit as a high school student, fell in love with Penn State University and decided to enroll there to study energy business finance. Today, nearly six years later and still 45 credits shy of a degree, she's facing a debt of nearly $50,000 and has, at least temporarily, dropped out.
Tony Havens, a 33-year-old former art student now working as a customer service rep for an insurance firm in northern Indiana. Ten years after dropping out of Indiana University-South Bend when his scholarship expired, Havens is still trying to pay off $15,000 in student loans. He hopes to return and finish his bachelor's degree, but it won't be easy. He's been out of classes for so long that school officials haven't yet been able to tell him how many credits he lacks.
Damaris Ortiz, a native of Mexico who immigrated to California as a teenager, worked hard to learn English, excelled in high school, and then spent nearly 10 years earning what is commonly termed a "two-year degree." Ortiz, now 29, struggled mightily to earn that associate degree and is still working hard to make a good life for herself and her 1-year-old son. And her battle is by no means over. She will begin classes this fall in pursuit of her bachelor's degree, and she plans eventually to earn a law degree and work as an immigration lawyer.
There's also a wealth of information on our website, and this issue offers several extra features, including audio clips and a photo slideshow on the life of another stymied student, Jacob Barnett of Marion, Ind.
All of these stories are at once inspiring and discouraging. They inspire us because they highlight the hope and determination that define the 21st-century student population — a huge, growing, and remarkably diverse group with unlimited potential. And yet these stories are also discouraging because they highlight serious deficiencies — not in the students, but in the system that is meant to serve them.
The simple fact is, today's higher education system has failed these students, at least to some extent, and it is failing tens of thousands of other students throughout the nation. Whenever a student is stymied — whenever he or she can't see or stay on the path to postsecondary success in a world that increasingly demands such success — something has to change.
We at Lumina are working to effect that change. We envision a better system of higher education — one that is student-centered, learning-based, committed to equity and focused on quality. We're working hard, with dozens of committed partners, to realize that vision — to build a flexible higher education system that serves all students well and puts them on a course to succeed in the workplace and in life.
It's our hope that you'll join us in that rebuilding process. Together, we can rewrite the stories of America's stymied students … because they all deserve a happier ending.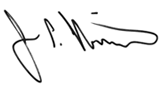 Jamie P. Merisotis
President and CEO