There are at least two ways to look at everything, including innovation.
One way—let's call it the radical approach—was aptly expressed by Charles F. Kettering, the early 20th century engineer who invented the first electric cash register and later co-founded Delco. Kettering said this:
"If you've always done it that way, it's probably wrong."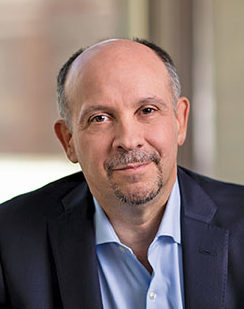 Champion boxer Oscar De La Hoya advocated another, less revolutionary approach. He said this:
"There's always space for improvement, no matter how long you've been in the business."
At Lumina Foundation, we've long pushed for innovation in the nation's system of higher learning. For years, it's been clear—to us and to economists and other experts—that business as usual won't work, that traditional approaches to post-high school education simply can't produce the talent our nation needs to succeed.
So which approach to innovation is best—incremental improvement or radical change?
Simple. We need both … and everything in between. The need for talent is that urgent, and the stakes are that high.
To ensure individual prosperity and national stability, America's most agile, innovative, entrepreneurial minds must tackle this challenge. They must redefine "college" and create new ways to deliver that vital learning experience to millions more Americans.
Fortunately, that's happening. Educational innovators are out there, and this issue of Focus magazine will introduce you to just a few of them. For example:
You'll meet Helen Adeosun, co-founder and CEO of CareAcademy, a Massachusetts-based firm that produces instructional modules for home caregivers and makes the lessons available on mobile phones or tablet computers. Adeosun, the daughter of Nigerian immigrants, built her company by mining her own work and life experience. Before launching CareAcademy, she worked as a babysitter, a nanny, a teacher, a social worker— and as a home-health worker herself. Her company, founded in 2013, now has more than 200 home-health companies as clients, and 25,000 workers have completed at least one of the lessons or continuing-education classes it offers.
You'll learn about Brian Hill, founder of Edovo, a Chicago-based company that equips incarcerated men and women with tablet computers loaded with educational software. Hill grew up in a California family devoted to serving others. His father, a community college psychology instructor, also taught classes to inmates at Folsom State Prison, and he used that experience to foster empathy among young Brian and his five siblings. Decades later, Brian Hill has combined that empathetic urge with an entrepreneurial spirit to build a thriving company. In just a few years, Edovo has gone from startup status to an 85-employee firm that now makes more than 25,000 tablet computers available in correctional facilities.
You'll also get to know Melvin Hines Jr., co-founder of a Texas-based educational software firm called Upswing. As a teen in Albany, Georgia, Hines was disturbed by the dismally low graduation rate among his high school classmates—and downright shocked when he got to college and saw how economic and social inequities hamper many students. Soon after earning his degrees (in economics, business, and law), Hines addressed his concerns: He and a partner founded Upswing. Today, the firm's products are helping more than 80 colleges and universities boost students' success by facilitating peer tutoring, intrusive advising, and other services.
These three entrepreneurs—and their companies—are part of a vital trend: the embrace of innovation in education. All across the nation, creative people such as these are working to make learning more accessible, more flexible, more tailored to today's students, and more relevant to the world in which they live and work.
At Lumina, we've long supported such work, and recently we took a new step in this direction—an appropriately innovative one. In 2015, we established an in-house unit called Lumina Impact Ventures—a fund through which we invest directly in companies that are pioneering new ways to increase educational attainment. The firms featured here are among the 14 companies in the Lumina Impact Ventures portfolio.
All of the material in this issue of Focus is designed to highlight the work of today's education innovators and generate more interest in what drives them. The three entrepreneurs featured here have a lot in common—much more than the fact that each is 34 years old and leads a firm that has received Lumina funding. Each has a compelling back story. Prior to founding an innovative company in 2013, each of them pursued a career that didn't quite fit. And they all show a dogged determination to succeed.
Perhaps most important, though, is their common embrace of a trait that's far too uncommon among businesspeople these days: genuine social responsibility. Yes, they're all in business, and they all want their businesses to succeed. But their definition of success goes far beyond merely showing a profit.
At the root of it, each of them is in business to improve lives. They're working to provide life-changing learning, to make knowledge more available to those who need it most.
At Lumina, we get that. In fact, we work every day toward the very same goal. We hope these stories inspire you to join us in that effort.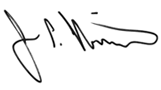 Jamie P. Merisotis
President and CEO