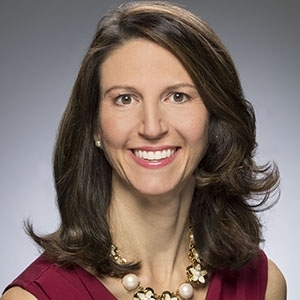 Courtney Brown
Vice President of Impact and Planning
Courtney Brown, Ph.D, is vice president of impact and planning for Lumina Foundation, an independent, private foundation in Indianapolis that is committed to making opportunities for learning beyond high school available to all. As the chief data and research officer, Brown oversees the foundation's efforts in the areas of strategic planning, learning, impact, and effectiveness. She also leads Lumina's international engagement. 
More about Courtney
1 of 34
One-quarter of Hispanic students face discrimination, leading many to consider leaving college
More Hispanic students are seeking educational opportunities after high school, with a notable upswing over the past decade in the percentage of Hispanics earning degrees. But the pandemic brought unfortunate setbacks to Hispanic enrollment, and a new study also reveals other alarming hurdles many H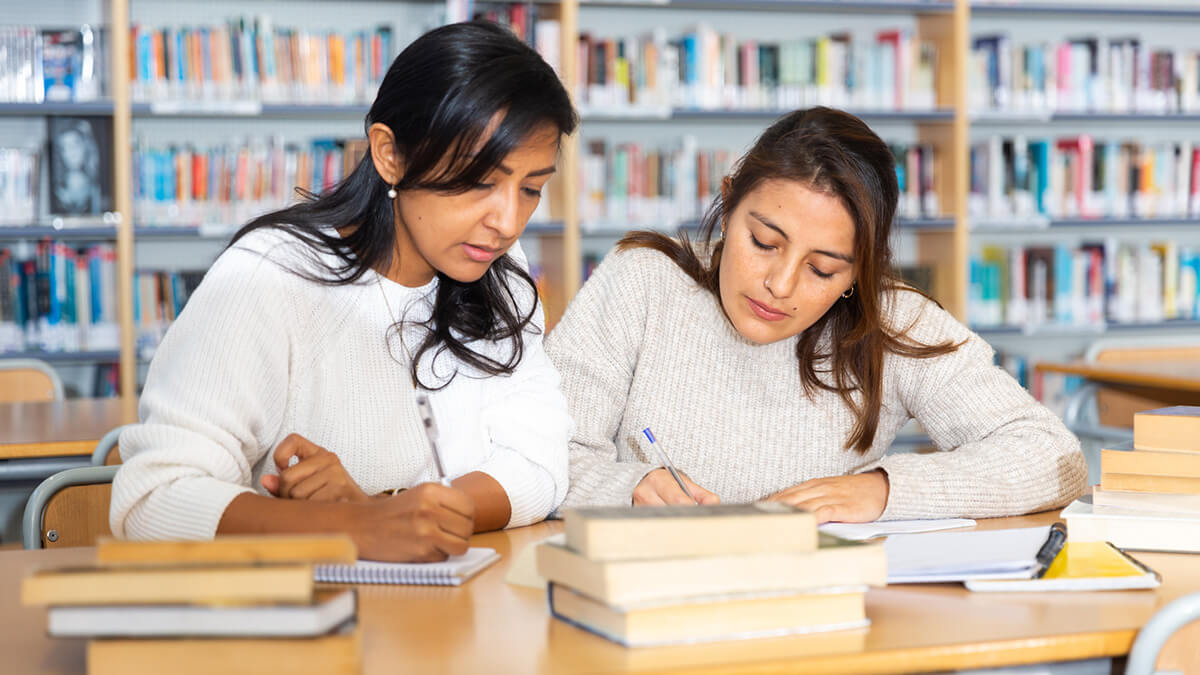 2 of 34
Education beyond high school improves people's lives in 50 ways
Our latest national poll on the value of higher education doesn't beat around the bush. At a time when many Americans wonder if a college degree is worth it, the poll bluntly asks: What is education really for? Overwhelmingly, people responded that their education has helped lead to greater well-b
3 of 34
Ending enrollment plunge is key to state's future
Summer in Indiana—blooming flowers, filled racetracks and high school graduates excited about college. But while flowers and racing are perennial, Hoosier grads now question college.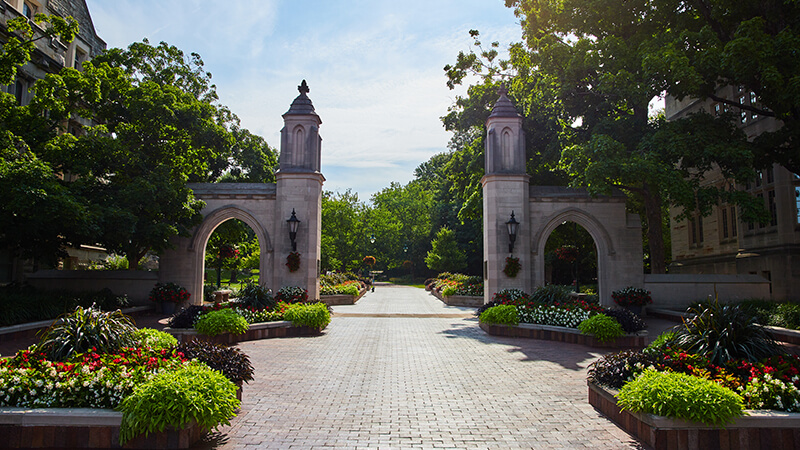 4 of 34
How do we bounce back from the enrollment plunge? Four colleges show the way.
A new National Student Clearinghouse report says 40.4 million Americans have some college but no degree, up from 39 million a year ago.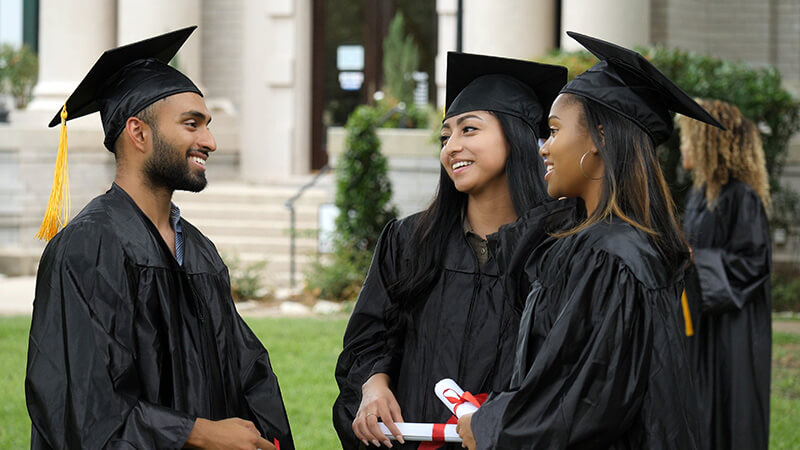 5 of 34
More progress urgently needed as colleges work to reduce student stress
The University of Iowa is turning its student union hotel into a mental health center. North Carolina's state colleges are expanding mental health and crisis services with about $8 million from Gov. Ray Cooper. Florida State University created a new course to train faculty and staff to spot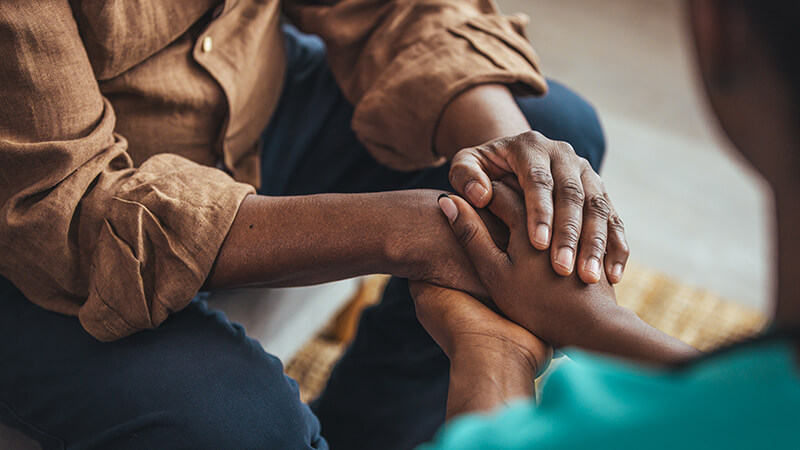 6 of 34
Black learners aren't enrolling or staying in college. A new poll shows why.
New numbers for Black Americans eager to improve their lives with college degrees are alarming: Only 34 percent hold degrees, and half "stop out" of or left four-year colleges within six years. Worse yet, their college enrollment numbers are steeply declining, down another 30,000 this past fall.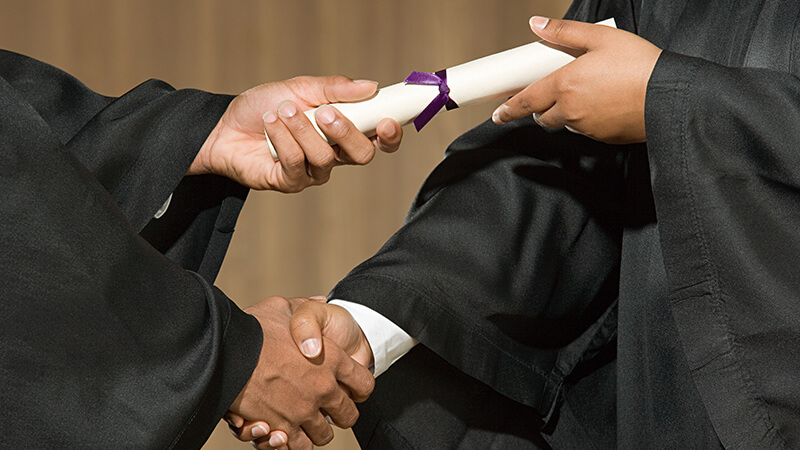 7 of 34
Why counting degrees matters
The new data are clear: More Americans are learning and training beyond high school to pave powerful paths to well-paid jobs. But progress amid challenges is slow, leaving too many adults without college degrees or other credentials to struggle in their careers and lives.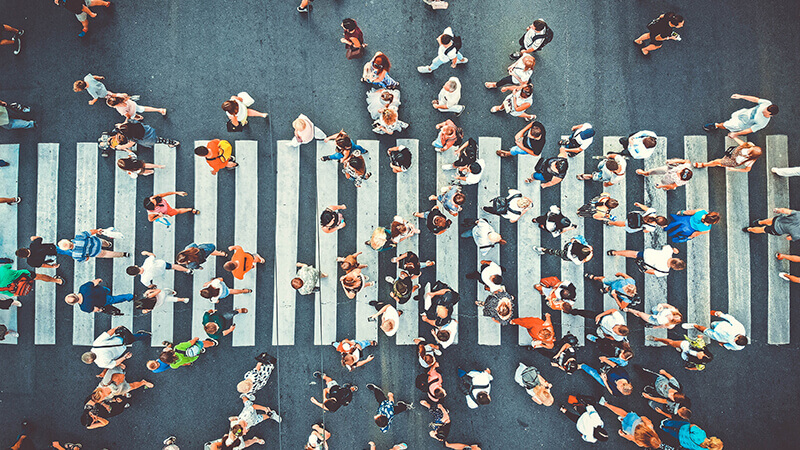 8 of 34
A conversation with Courtney Brown, VP, strategic impact and planning, Lumina Foundation
Lumina Foundation has long advocated for the goal of 60% of Americans earning college degrees or other high-quality credentials beyond high school by 2025. In this episode of Work in Progress, Courtney Brown, vice president of strategic impact and planning for Lumina Foundation, joins me with an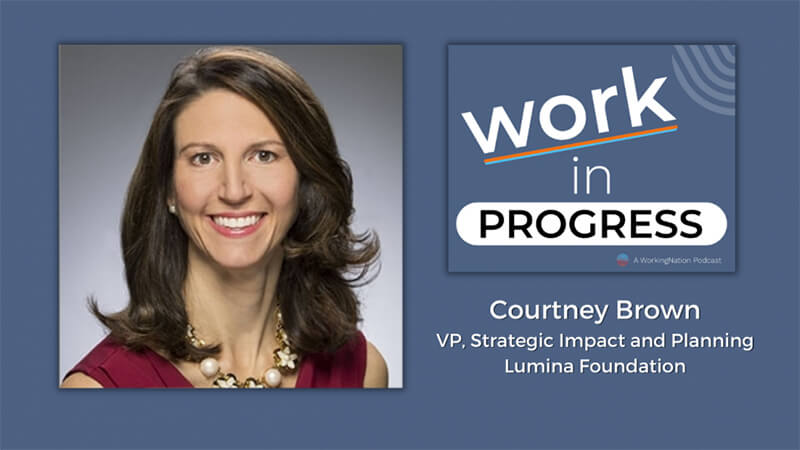 9 of 34
Veering Off-Track: 'Some college, no degree' numbers spike to 39 million
Like a freight train speeding down the tracks, this alarming trend is moving fast—but in the wrong direction. America's "some college, no degree" (SCND) population—those who started at a 2-year or 4-year college and stopped out before completing a degree or certificate—has grown to 39 mi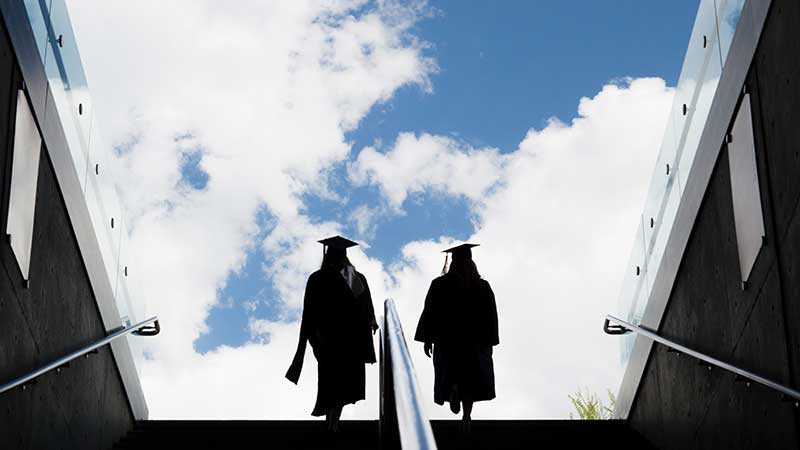 10 of 34
College is worth it, but stress and finances hold students back
The numbers are staggering. Enrollment in colleges and universities fell by 938,000 students over the past two years. This enrollment plunge was largely due to people who decided college wasn't worth it. Right?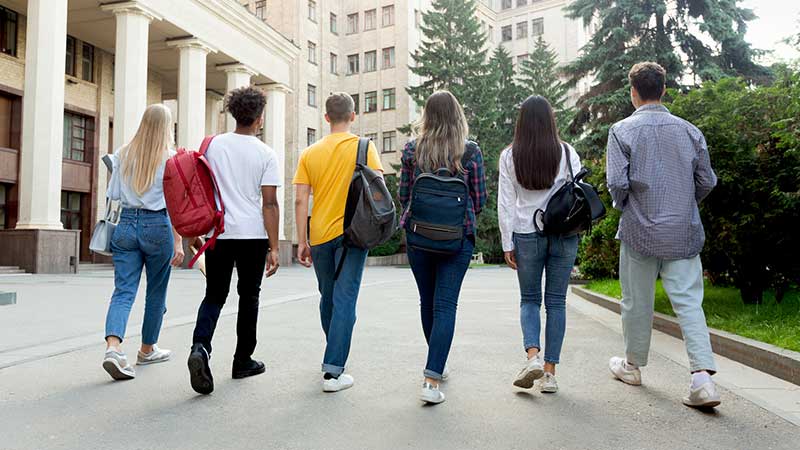 11 of 34
We can reverse the enrollment plunge to avoid the 'permanent gap' in U.S. education
A drastic decline in the number of people going to college in the past two years threatens America's economic health and is worsening the nation's racial divide in educational achievement, experts on a Lumina webinar told us.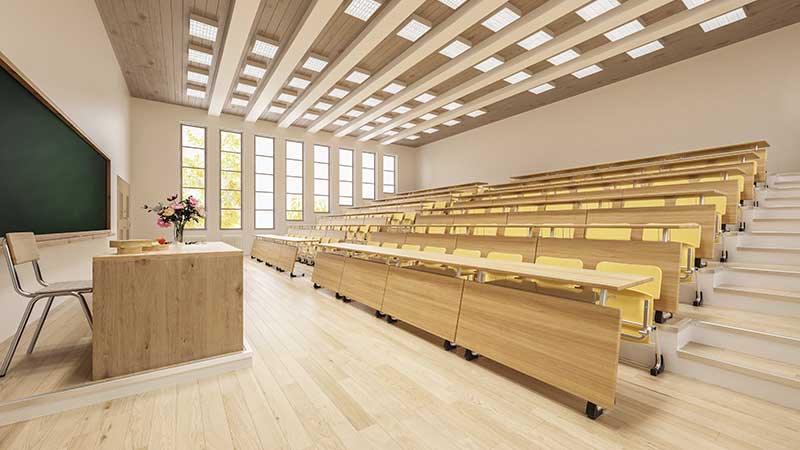 12 of 34
Equity for Indy: Partnering for a more inclusive climate
Barriers to learning that hurt students of color across the nation present both a crisis and an opportunity. In Indianapolis, a diverse and dedicated partnership of leaders is collaborating to solve this.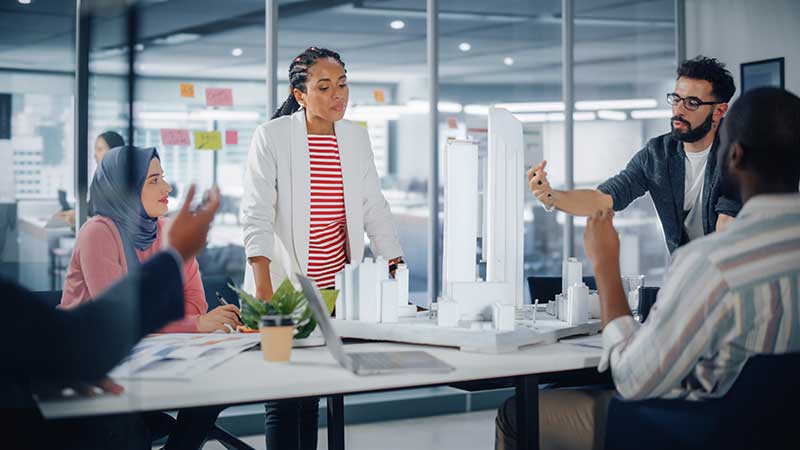 13 of 34
Supporting Native Americans as they learn and earn degrees
One million fewer students: that's how deeply college enrollment declined since 2019, with no signs of rebounding anytime soon. This hurts people across the nation who want to learn and build better lives. But one group, Native Americans, especially deserves our help.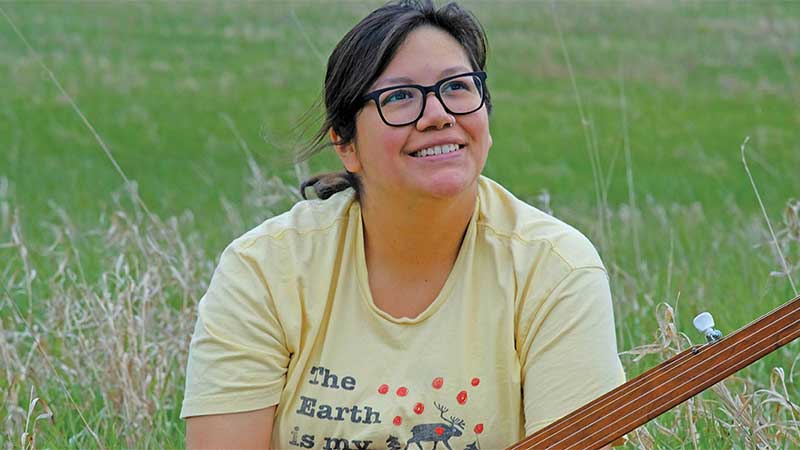 14 of 34
Report: Adults, Black students completing college at higher rates than ever before
There is welcome news in a report issued this week from the National Student Clearinghouse. The six-year college completion rate for first-time students attending college full- or part-time and earning bachelor's and associate degrees is up to 62.2 percent, a 1.2-point increase over the previous (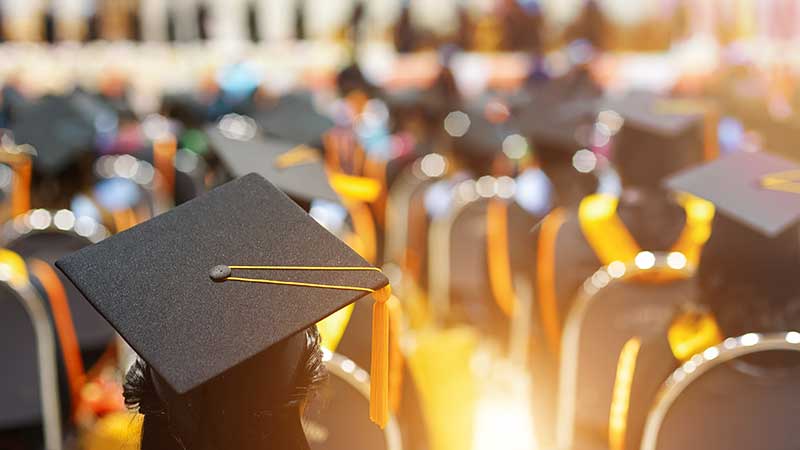 15 of 34
Six states lead the way in higher-ed completion—with the help of these students
Lumina Foundation's refreshed Stronger Nation online tool shows progress–and continuing gaps–across the country when it comes to the post-high school education needed for success today. This is one of series of dives into the material by Lumina's vice president of impact and planning.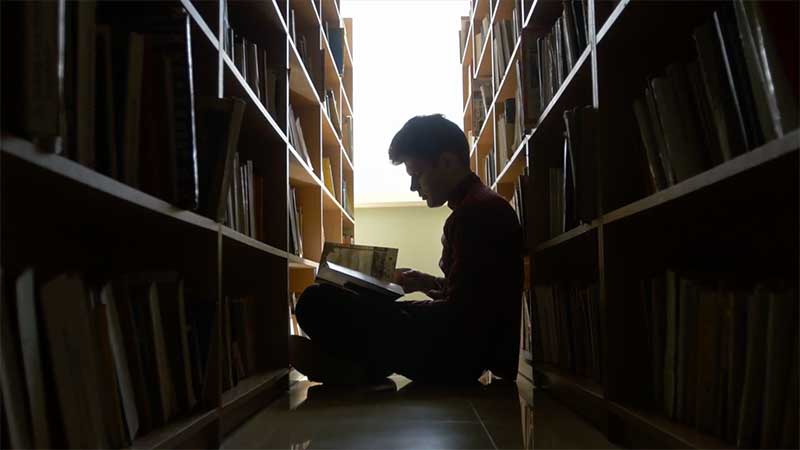 16 of 34
Stronger Nation: Progress toward a more talented, equitable nation
Our searchable data tool just got a "facelift." It now offers fresh insights on where we're making the most progress with post-high school education and training – and where we're falling short.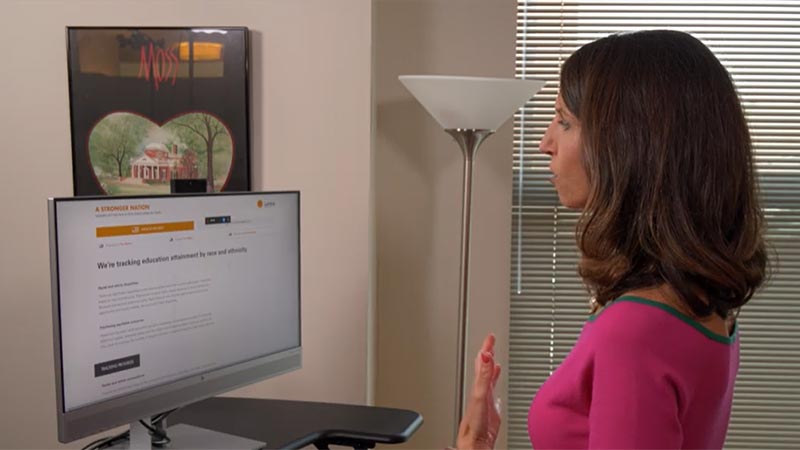 17 of 34
Stop 'brain waste' by putting college-educated immigrants to work
When a foreign-trained physician is forced to drive a cab to make ends meet, it's called "brain waste." A new report by the Migration Policy Institute found high numbers of underemployed college-educated immigrants in the U.S. – with devastating costs to those workers and our nation.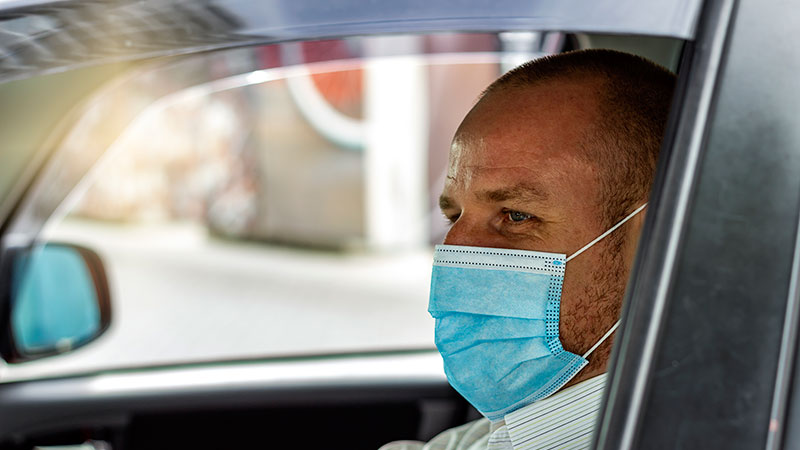 18 of 34
Education: The key to real opportunity—during the pandemic and beyond
The COVID-19 pandemic has exposed any number of inequities in American life, but probably none more glaring than the widening gap between the haves and the have-nots. A key determination between the two is education beyond high school.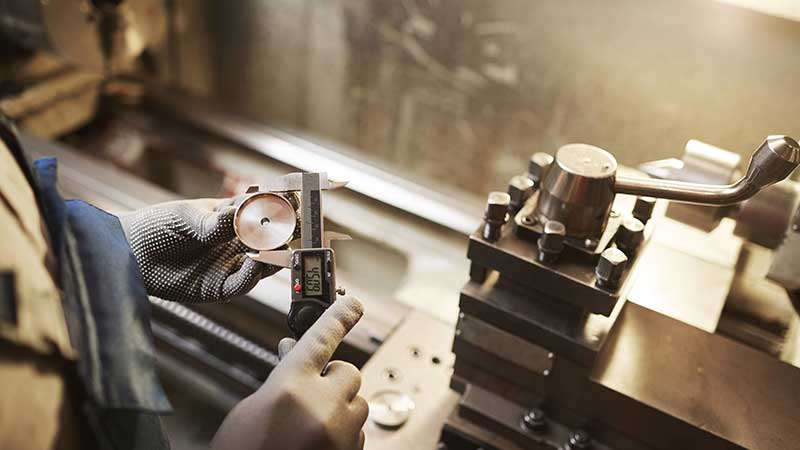 19 of 34
Higher-ed's pandemic roadblock stops growth in college degrees
A new report from the National Student Clearinghouse shows an alarming trend: COVID-19 has slowed the growth of college degree and certificate earners to a standstill. The numbers are the lowest in eight years – and come at the worst possible time, as unemployment soars and millions of Americans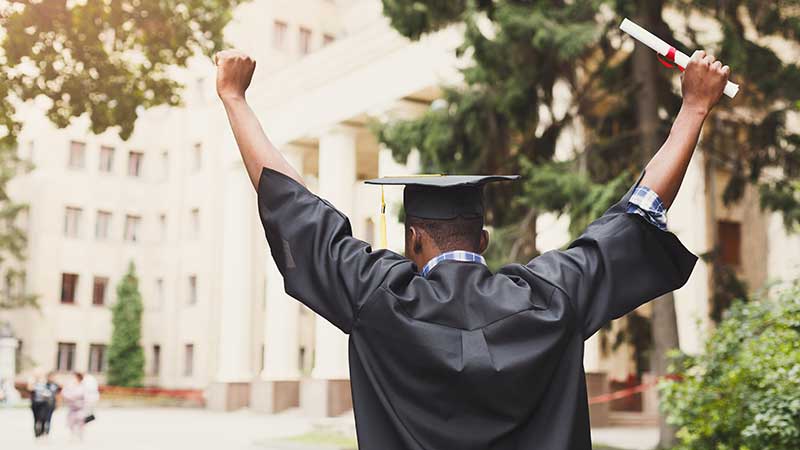 20 of 34
Will they stay or will they go? A new poll reveals college students' concerns amid the pandemic
A new Gallup poll of U.S. college students offers an insightful – and sobering – glimpse into how the pandemic is disrupting students' plans to stay in college, learn online, and earn their degrees.