Lumina Foundation Announces New Chief Financial Officer
Lumina Foundation Announces New Chief Financial Officer
Higher education finance expert Brad Kelsheimer will succeed retiring CFO, J. David Maas
INDIANAPOLIS– Lumina Foundation has named Brad Kelsheimer, DePauw University's senior vice president for finance and administration, as chief financial officer, effective June 19. Kelsheimer will replace longtime Lumina CFO J. David Maas, who is retiring after 17 years leading the finance operations of Lumina, which has $1.1 billion in its endowment.
"Brad has deep experience in finance and investments, including an outstanding record of accomplishment at both DePauw and Rose-Hulman Institute of Technology," said Jamie Merisotis, Lumina's president and CEO. "His reputation as an innovator, his experience in higher education and the private sector, and his accounting background make him ideally suited for this important role at Lumina."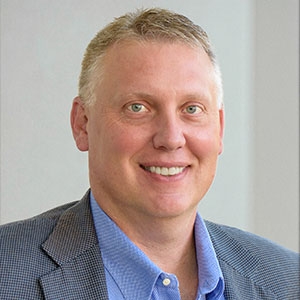 Kelsheimer has been with DePauw, where he is senior vice president of finance and administration, since 2009. Prior to that, he had worked for nine years at Rose-Hulman, becoming associate vice president for financial affairs. Kelsheimer started his career in 1990 with Price Waterhouse in Indianapolis as a staff/senior auditor, before serving in several roles with General Housewares Corp. in Terre Haute from 1995 through 2000. While with the company, he was the controller and a divisional chief financial officer. Kelsheimer earned a bachelor of science with high honors in accounting from the University of Illinois, and a master's degree in strategic management from Indiana University's Kelley School of Business.
"I am eager to serve alongside a uniquely talented team doing extraordinarily important work at Lumina," Kelsheimer said. "The opportunity in front of me is both humbling and energizing. Dave left some pretty big shoes to fill."
Maas has been a financial executive for more than 30 years, holding key positions in for-profit and nonprofit organizations. Before joining Lumina in 2000, he served as senior vice president and treasurer of USA Group. Maas was responsible for USA Group's investment strategy and finance operations. Maas holds two degrees from Indiana University, a bachelor's in accounting and a master of business administration in management information systems. He earned his Certified Public Accountant designation in 1980.
"Working at Lumina has been a privilege," Maas said. "I think of everyone at Lumina as the best and certainly the brightest. I know that when I leave, Lumina will be in great hands."
Maas said he looks forward to spending more time with his wife, two adult children, and grandchildren.