President's Note
Lumina Foundation unveils new design of daily eNewsletter
Not long after I started at Lumina, we took the daily news clips public as a service to people who follow our work. Prior to that, we had shared them internally, among the staff, to keep up with developments in the field.
Today, nearly 10 years later, we are excited to launch a visually appealing update. We have redesigned the daily blast for digital and mobile use to highlight what we see as the day's top stories, featuring the photos and illustrations that accompany them.
This redesign, led by Matthew Jenkins, Lumina's digital content producer and editor, will underscore the importance of journalism about everything from why we need to rethink learning beyond high school to what needs to be done to pursue racial and economic justice on college campuses. This new newsletter, edited by Patricia Brennan under the direction of Tracy Chen, the foundation's director of media strategy, makes it easier to find stories by topic.
Finally, we will continue to showcase journalism from public and nonprofit media organizations the foundation is proud to support. These include American Public Media, The Hechinger Report, PBS NewsHour, Public Radio International, The Texas Tribune, Washington Monthly, and WGBH in Boston, all of which offer an unparalleled assessment of the country's progress toward preparing more people for informed citizenship and for success in a global economy.
We hope you like the new look.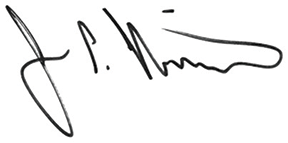 Jamie Merisotis